8:30 am–12:00 pm ET

Live broadcast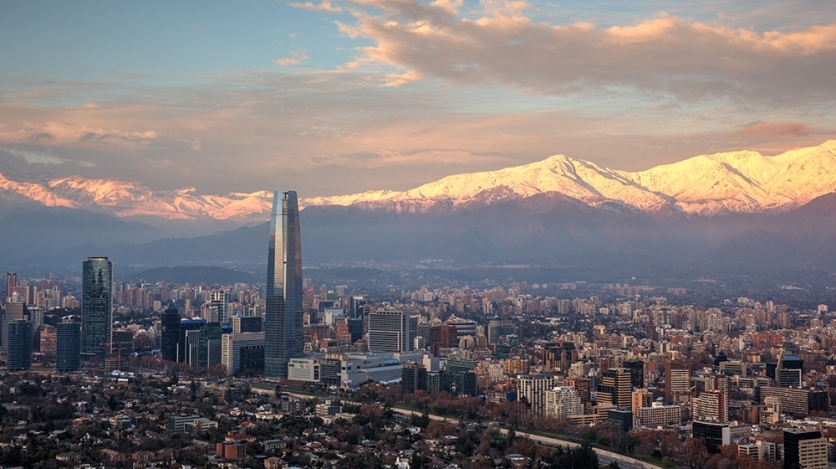 (AdobeStock)

2023 Latin American Cities Conferences: Santiago
AS/COA will host its sixteenth annual conference in Santiago on August 9, exploring Chile's economic outlook and the future of the country from an investment perspective.
Overview
Chile: The Future of Chile from the Investment Perspective 
In Collaboration with: ComunidadMujer, and David Rockefeller Center for Latin American Studies - Harvard University 
Americas Society/Council of the Americas, in partnership with the Chilean Ministry of Finance, will host the sixteenth Latin American Cities Conference in Santiago on Wednesday, August 9. This conference will bring together distinguished leaders from the public and private sectors from both Chile and the region to discuss Chile's economic outlook, the agenda for sustainable growth, and the future of the country from an investment perspective, in the context of the 200 years of bilateral relationship between Chile and the United States. The audience will comprise members from both local and international businesses, government officials, NGOs, and the press. 
Follow the discussion on Twitter: #ChileCOA | @ASCOA 
Registration: This event free to attend. Please email Juan Serrano-Badrena at: jserrano@as-coa.org. Prior registration is required. 
This program will also be streamed live. Return to this page at the time of the event to watch it. 
Event Information: Alexia Braun | abraun@as-coa.org  
Sponsorship Opportunities: Ana Calderon | acalderon@as-coa.org  
COA Corporate Membership: Miranda Gastelum | mgastelum@as-coa.org  
Press Inquiries: Claudia Torrens | mediarelations@as-coa.org