Young Professionals of the Americas
Founded in 2013, Young Professionals of the Americas (YPA) is a member initiative of AS/COA that provides a platform for young professionals in their 20s and 30s to connect around the latest trends in the Americas through its New York City, Miami, and Washington, DC chapters.
YPA Mission Statement
The mission of YPA is to build a network that engages, connects, and inspires future leaders passionate about Latin America through professional development and social events.
To learn about the benefits, see the Membership tab.
YPA Members
Interact and network with other rising leaders from throughout the hemisphere
Meet and greet leading figures from the region
Enjoy exclusive admission to our members-only brownbag lunches and Cafecito Series
Get access to discounted tickets for our parties and public events
---
New York YPA Sponsor:
Washington, DC YPA Sponsor:

Members of Young Professionals of the Americas (YPA) are primarily international and represent a diverse spectrum of professional sectors, including venture capital and finance, fashion, government, design, consulting, law, and the arts. Membership includes exclusive access to our networking and social events, such as private art fair tours, concerts, and intimate talks with industry leaders around professional development.
YPA currently has active chapters in New York, Miami, and Washington, DC. YPA Silver and YPA Artist memberships are only available in NY.
---
Become a YPA Member*
Annual Contribution of $100 ($75 tax deductible)
YPA Benefits:
Complimentary or discounted admission for public and private YPA events and parties
Discounted tickets to our flagship seminar, the Latin American Business Conference
Opportunities to expand your professional network through interaction with other international rising leaders
AS/COA member rate admission to select public policy programs in New York, Miami, Washington, DC and Latin America with high-level industry and government leaders
Complimentary admission to select Americas Society's culture programs
Complimentary one-year subscription to Americas Quarterly

---
Become a YPA Silver Member (NY Only)*
Annual Contribution of $500 ($320 tax deductible)
Silver members are considered upper-level members of Americas Society (AS) and enjoy benefits of the Cultural Circle and YPA. 
YPA Silver Benefits:
Complimentary or discounted admission for public and private YPA events and parties
Discounted tickets to our flagship seminar, the Latin American Business Conference
Invitations to select YPA Steering Committee events and elite programs from the network
Invitations to intimate cocktail receptions, gallery tours, art fairs, and dinners exclusively for upper-level members of the Cultural Circle
AS/COA member rate admission to all public policy programs in New York, Washington, DC, Miami, and Latin America with high-level industry and government leaders
Complimentary admission to all Americas Society's culture programs plus one guest, with special access to post-event receptions to meet featured artists (primarily in NYC)
Complimentary one-year subscription to Americas Quarterly magazine

---
A limited number of complimentary YPA memberships for both the New York and Miami chapters are given annually to artists and musicians. These members enjoy all of the below mentioned benefits as well as access to Americas Society concerts and gallery openings.
Our YPA Artist membership is competitive. We select applications based on high artistic achievement and our confidence that the candidate will contribute to the cultural life of our organization and YPA's mission to promote greater appreciation of the Western Hemisphere's cultural diversity.
As a YPA Artist member, you will have the following benefits:
Discounted and/or free admission to all public and private YPA events and parties;
Opportunity to expand professional network through interaction with other rising leaders;
Invitations to intimate cocktail receptions, gallery tours, art fairs, and dinners exclusively for
upper-level members of the Cultural Circle;
Complimentary admission to Americas Society's culture programs, with special access to post-event receptions to meet featured artists (primarily in NYC).
Interested applicants, please send a CV/portfolio link and cover letter to Mila Fontana at mfontana@as- coa.org. The YPA Artist membership will be subject to renewal after a one-year term.
---
Apply to our Steering Committee
Annual Contribution varies depending on the chapter.
The YPA Steering Committee comprises the network's leadership. Selected members represent a variety of sectors and backgrounds, and offer their professional experience to develop fun, entertaining, and enriching programs. They also enjoy additional, elite benefits. 
Steering Committee Benefits:
Invitation to SC-only dinners and social gatherings
Discounted tickets to our flagship seminar, the Latin American Business Conference
Priority access and complimentary admission for all public and private YPA events and parties
Invitations to select AS/COA VIP galas, receptions, and award dinners
Access to select AS/COA leadership events exclusive to COA corporate members
Invitations to intimate cocktail receptions, gallery tours, art fairs, and dinners exclusively for upper-level members of the Cultural Circle
Opportunity to give introductions at/cohost YPA events and represent the network at specific occasions
Opportunity to develop YPA programs
Opportunities to expand your professional network through interaction with other international rising leaders
AS/COA member rate admission to all public policy programs and conferences in New York, Washington, DC, Miami, and Latin America with high-level industry and government leaders
Complimentary admission to all Americas Society's culture programs, with special access to post-event receptions to meet featured artists (primarily in NYC)
Complimentary one-year subscription to Americas Quarterly magazine
SC members enjoyed access to private high-level AS/COA programs, including:
A talk with Pacific Alliance presidents, featuring Michelle Bachelet, Juan Manuel Santos, Eduardo Ferreyros, and Luis Videgaray Caso
UNGA week events with Costa Rican President Luis Guillermo Solís, Ecuadoran President Lenín Moreno, and Panamanian President Juan Carlos Varela
Americas Society Spring Party honoring President of Bridas Corporation Alejandro P. Bulgheroni and Chief Executive Officer of Brookfield Asset Management Bruce Flatt
The Americas Society Cultural Achievement Award honoring Venezuelan conductor Gustavo Dudamel
Opera Favorites with the Instituto Superior de Arte del Teatro Colón
A dinner with former Mexican Secretary of Foreign Affairs Jorge Castañeda, 
Off-the-record lunch with exiled Venezuelan mayor David Smolansky
Private meeting with Humberto de la Calle, chief peace negotiator and presidential candidate in Colombia
Learn more about the application process here.
*Young Professionals of the Americas (YPA) memberships are individual and non-transferable. Memberships run for a 12-month period from the time of joining.  
---
LEADERSHIP
---
STEERING COMMITTEE MEMBERS
The YPA Steering Committee comprises the network's leadership. Selected members represent a variety of sectors and backgrounds, and offer their professional experience and connections to develop fun, dynamic, and enriching programs. They also enjoy additional, elite benefits.
---
YPA AMBASSADORS 
YPA's Internal Committee alumni represent the network outside of our city chapters, enhancing the network's brand and growth.
INTERNAL COMMITTEE
The YPA Internal Committee comprises a small group of employees of the AS/COA. The internal team spearheads YPA's membership expansion and coordinates programs.
| | | |
| --- | --- | --- |
| New York | Miami | DC |
---
 BIOS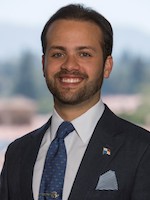 Julio Germán Arias Castillo is an associate in McKinsey & Company, working with clients across Latin America and the Caribbean. Previously, he worked at Morgan Stanley in New York City and Acumen in Bogotá. Arias Castillo was awarded an MBA with a certificate in public management and social innovation from the Stanford Graduate School of Business (where he served as co-president of the Government & Politics Club and the Latin American Student Association), and a master in public policy from the University of Oxford as a Chevening Scholar (where he served as president of the Oxford Latin America Society). Moreover, he holds a BS in economics from The Wharton School a BA in international studies – both with honors – from the University of Pennsylvania (where he was awarded the 2014 Student Award of Merit). In addition to AS/COA, Arias Castillo sits on the Huntsman Program Alumni Council, and enjoys singing and chatting about Latin American politics. He has travelled extensively across 45+ countries, and is fluent in Spanish, English, Portuguese, and French. Born and raised in Panama, Arias Castillo proud of his heritage and anxious to play an active role in the future of his nation.
Beckie Bintrim works at BlackRock. Previously she worked in the membership and development department at Americas Society/Council of the Americas (AS/COA) and helped manage the internal committee of YPA. She was also a policy associate at AS/COA and the community and partnerships editor for Americas Quarterly (AQ) for four years, where she worked to build a community around the magazine, as well as on specific projects such as the Social Inclusion Index. A graduate of the College of William and Mary, Bintrim moved to New York to pursue an MA in Latin American studies from New York University, where she was a Tinker grant recipient. She spends her free time on film projects, playing soccer, and traveling.
Luis Antonio (Tony) Bergas is a young former startup co-founder with experience in Silicon Valley-based FinTech companies. Currently a partner at Alpha Impact 8 Ventures, a Venture Capital firm focusing on expanding top US based Financial technology startups to Latin America in order to build the financial infrastructure for the underserved through the use of fourth industrial revolution technologies. Worked in business development, wealth management, PE fund admin, as well as facilitating multi-million dollar 1031 exchange transactions. Outside of work, Tony is a mentor at the Future Entrepreneurship Challenge with Harmony Plus, and VC mentor with Vencapital, as well as a member of the World Economic Forum, Global Shapers program in the Miami Hub. He holds a Bachelor's in Business Administration from Menlo College, where he obtained a double major in Finance and Marketing in only three years.
Sarah Bons is the chief of staff to the president and CEO of AS/COA and executive director of the YPA. Previously she was the business manager for Americas Quarterly magazine (AQ) and AS/COA's Anti-Corruption Working Group (AWG,) where she managed relationships with foundations, sponsors and other partners. She was also an editor for Americas Quarterly. Prior to joining AQ, Bons worked in the wine industry in Buenos Aires and was managing editor for Southern Pulse - Networked Intelligence. Bons earned a BA in international studies and Spanish with a focus on Latin America from the Ohio State University.
Tyler Crowe is a Manager of IP, International at the U.S. Chamber of Commerce's Global Innovation Policy Center (GIPC). He is primarily responsible for leading the Chamber's Special 301 submission, GIPC's IP Scholars and Champions program, and GIPC's engagement in strategic markets. Before joining the Chamber, Tyler spent nearly four years with the Global Policy team at the Motion Picture Association, where he consulted with World Bank researchers on market access barriers in audiovisual services trade, briefed U.S. government officials on IP trends in emerging markets, and traveled through China to assess commercial opportunities in that country's theatrical film market. He started his career interning in the trade and investment section at the Embassy of Brazil in Washington. Originally from Ellicott City, Maryland, he holds a B.A. in Chinese and a certificate in international agriculture and natural resources from the University of Maryland-College Park. He speaks Brazilian Portuguese, Spanish, French, and (some) Mandarin Chinese.
Zoe Dauth is senior manager and a founding member of YPA's steering committee at AS/COA in Washington, DC, where she leads the Healthcare Series. Dauth has experience serving on nonprofit boards. She was president of the Latin American Graduate Organization, copresident of Georgetown Women in International Affairs, director of the Australia Brazil Chamber of Commerce, and councilor for the Australian Institute of International Affairs. She is a graduate of the Master's Program of Latin American Studies and the Landegger Program in International Business Diplomacy at Georgetown University. She holds a bachelor of arts (honors) from the University of Melbourne and a certificate of social impact from Melbourne Business School. Dauth speaks Spanish, Portuguese, and Bahasa Indonesia.
Jacinto R Díaz-Haché is founder and managing partner at Peso Capital, where he leads fund offerings efforts for institutional clients in the Dominican Republic. He initiated his professional career in New York, working at BlackRock over a span of three years under the Latin America & Iberia Global Client Group and BlackRock Execution Services teams. He continued his career at J.P. Morgan Chase within the Corporate and Investment Bank Markets Division. Responsible for Central America & Caribbean as well as Chile's Commodities Business, he covered commodity derivatives transactions within energy, metals and agricultural financial derivative products. He serves as co-president and board member of the Wharton Hedge Fund Network of New York, which congregates nearly 1,000 Wharton hedge fund professionals, allocators, and service providers at keynote events. Díaz-Haché has spoken at various forums and conferences, of which these include: LatinFinance Caribbean Finance & Investment Forum Santo Domingo; Mexico's National Quantitative Risk Congress held in Puebla, Mexico; Palisade's Quantitative Risk Management Conference of New York; among others. Díaz-Haché holds a bachelor of science in finance from the Wharton school at the University of Pennsylvania. After this, Díaz-Haché returned to Wharton as part of the Venture Initiation Program.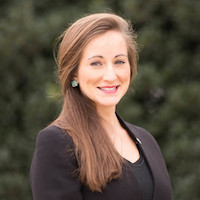 Lee Ann Evans is director of individual membership at AS/COA and head of the AS/COA Cuba Working Group. She draws on years of experience in the region, having most recently been vicepresident of Corporate Development for an energy infrastructure company, where she focused on market entry in the Caribbean, primarily Puerto Rico and Cuba. She served as the senior policy advisor for Engage Cuba, a national coalition dedicated to advancing U.S.-Cuba relations, and advised U.S. companies on investment opportunities, regulatory changes, and market entry strategies in Cuba. Prior to Engage Cuba, she was the Latin American political risk analyst for MUFG (Bank of Tokyo-Mitsubishi UFJ) in Washington, covering domestic politics, economics, and foreign policy in the region as part of the Bank's risk management and global planning strategies. As a volunteer, she has worked with the DREAM Project and the Mariposa DR Foundation in the Dominican Republic and Kids In Need of Defense in New York and Washington, DC. Lee holds a BA in Spanish and anthropology from Cornell University and a Masters in Latin American and Caribbean Studies from New York University.
Mike Fernandez is the business development manager at Two Centuries Investments— a quantitative investment firm. He is responsible for client engagement, communication and on-boarding. In his prior role, Mike completed an internship, with BigSur Partners, as a portfolio and research analyst. Mike received his MBA from Miami Business School where he focused on finance and investments, receiving the following recognitions: Vitas Fellowship Scholar, DDA Finance Fellow, and Atlantic Coast Conference Academic Honors. Mike also worked as a research assistant to Dr. George Korniotis where he supported the research on Art as an alternative asset class. Mike completed FINRA's Series 65 and is actively preparing for the CFA Level 2 exam. Fun Fact: Mike played basketball at the University of Miami as a walk-on from 2013 to 2015.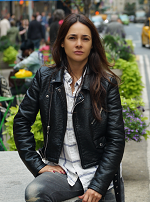 Emilia Ferreira is a Brazilian-born-turned-New-Yorker-made-on-Earth filmmaker. Pragmatic about details and romantic about goals, her debut feature film, The Unattainable Story, premiered at the New Directors Competition at the Mostra - São Paulo International Film Festival in October 2016, where it was acquired by Europa Films for Brazilian distribution. The film is currently showing in the United States and international festival circuits. In 2015, Ferreira received the National Association of Professional Women's VIP Woman of the Year award for outstanding excellence and dedication to her profession and the achievement of women. Besides feature films, Ferreira has directed a variety of purpose-driven content through her production company, Huma Legacy. Highlights include work for the Siddhartha School in India, commissioned by Go Campaign and featuring the Dalai Lama; Trip Transformadores, which includes nine documentary-style short films for one of Brazil's most influential pop magazines, TRIP; and Grey Advertising's mission film for the University of Pittsburgh Medical Center, a $12.8-billion integrated global nonprofit health enterprise. She is currently the lead programmer for the narrative section of the 20th Brooklyn Film Festival (2017) and an advocate for women in film as the co-founder of WIFT/Brazil. Ferreira is also passionate about preserving our oceans and is an ambassador for Project Zero, an ocean conservation nonprofit organization.
Diana Flatto is assistant curator at Americas Society's Visual Arts, where she works on exhibitions, publications, and public programs. Prior to that, Flatto worked for over five years as a specialist at an auction house. She graduated from Brandeis University with a BA in art history and business, and earned an MA in art history with an advanced certificate in curatorial studies from Hunter College, where she cocurated exhibitions including Framing Community: Magnum Photos 1947–Present and Copy, Translate, Repeat: Contemporary Art from the Colección Patricia Phelps de Cisneros.
Allie Fleder is the COO and a founding team member at SimplyWise, a fintech empowering better decisions for modern retirement. She previously founded and ran Sherpa, a British luggage delivery platform for busy travelers that was acquired in 2019. Before starting her own business, she consulted for a number of VC-backed startups in London and NYC. Allie began her career at the Americas Society/Council of the Americas, where she served as the chief of staff to the president. In that role, she worked with entrepreneurs and tech companies to help them scale up their operations in Latin America. She is a founding member and former Executive Director of the Young Professionals of the Americas network. She is a board member and former Chair of EUROUT, Europe's largest LGBT+ business conference, and serves on the Digital Corps leadership team of Out in Tech. Allie received a bachelor of arts in Latin American studies from Columbia College and an MBA from London Business School, where she was a 50th Anniversary Scholar. 
Juan Carlos Freile is a banker at JP Morgan Private Bank, where he advises wealthy individuals and families in South Florida and Puerto Rico, with a focus on privately-held business owners and executives of public companies. He works closely with an integrated team of specialists to provide customized wealth management solutions, including investing, wealth structuring, fiduciary services, philanthropy, banking, and credit, among others. Prior to joining JP Morgan's Private Bank seven years ago, Juan Carlos worked in investing banking at Goldman Sachs & Co. in New York City. Juan Carlos received his BA in economics and history cum laude from Dartmouth College. He is actively involved with his alma mater, interviewing high school student applicants in Miami and Latin America, as well as Dartmouth Recruiting nationally for JP Morgan Asset & Wealth Management. Locally in Miami, Juan Carlos is a young patron of the Patricia and Phillip Frost Museum of Science. He is also a CFA charterholder and a member of the CFA Society of Miami. Juan Carlos lives in Miami with his wife Isabel and their son Juan Carlos III.
Pía Fuentealba joined YPA in 2020. She is a corporate communications professional, leading the media relations department at AS/COA since 2018. Her efforts promote the organization throughout the United States and Latin America through the placement of Americas Society and Council of the Americas programs in news outlets, Pía also manages interviews for AS/COA's experts. She came to New York from Chile in 2016 to complete a M.S. in corporate communications and public relations at New York University. In Santiago, she worked at a public relations firm and previously at an energy multinational company.
Elizabeth Gonzalez is an MPA candidate in Columbia SIPA's Economic Policy Management program specializing in global energy. A Cubana from Miami, Gonzalez was formerly a web and multimedia senior associate for AS/COA Online, producing content for AS/COA's website, from infographics to podcast interviews mostly covering Caribbean and Southern Cone countries. As a former member of YPA's internal committee, she led their social media strategy, and now represents the network as an ambassador. She graduated from New York University with bachelors degrees in broadcast journalism and political science. During her time at NYU she was president of the Women in Communications student association, and held internships at ABC, DIRECTV, and Scholastic.
Zac Hersman works at Raymond James as a member of The Americas Group. The Americas Group, with operations in Coral Gables and Boca Raton, is a wealth management advisory practice with $3.5B AUM that provides financial services to high to ultra-high net worth entrepreneurs and families, corporations, and institutions globally, but with a geographic niche in the Caribbean and Latin America. Hersman's responsibilities include execution of discretionary models and business development. He obtained his BA in Economics from Emory University and completed a summer abroad in Italy through the Emory Italian Studies Department. Hersman obtained his MBA with a concentration in Finance from the College of Charleston while completing an internship conducting fundamental research for Tandem Investment Advisors, a deep-value asset manager that invests in US publicly traded equities. Born and raised in South Florida, Hersman is an avid tennis player who enjoys exploring cuisines, spending time with family & friends, and making an occasional ski trip.
Luisa M. Horwitz is the web and multimedia associate at AS/COA Online. A member of YPA's internal committee, she develops the network's online content and social media strategy. Horwitz produces online content for AS/COA, from articles and explainers to infographics and podcast production, we well as webcast production for public programs in New York, Washington D.C. and Miami, and across Latin America. She is from Buenos Aires but has lived in Houston, Rio de Janeiro, London and New York, graduated with a dual bachelor's degree in political science and journalism from New York University. 
Aris Iliopulos is an assistant vice president in the Latin America Sovereign and Financial Institutions Credit Risk team at Barclays in New York. In this capacity he structures and monitors trades and loans with counterparties across the region, and is responsible for assigning internal country risk grades. Previously, he was a country analyst in the Latin America team at The Economist Intelligence Unit, where he provided political and macroeconomic analysis and forecasts for Colombia, Ecuador, Panama, and Trinidad & Tobago. He holds a masters in public administration from Columbia University's School of International and Public Affairs (SIPA) where he focused on International Finance and Economic Policy and a Bachelor of Arts in Philosophy, Politics, Economics (PPE) and Diplomatic History from the University of Pennsylvania.
Roger Larach was born in Honduras and now resides in New York City. Larach is currently an MBA candidate at the NYU Stern School of Business. Prior to Stern, Larach worked in the Mergers and Acquisitions (M&A) Latin America group at BNP Paribas. Prior to joining BNP Paribas in 2015, Larach spent two years at BroadSpan Capital in Miami working on M&A and debt restructuring transactions across Latin America. In addition to his participation in AS/COA's young professionals network, Larach is the cofounder of Mentors4U Honduras, a nonprofit mentoring program for college students, and is also an international ambassador for Fundación Diunsa, a nonprofit targeting Honduran children under high social risk through education and sports. Larach graduated from Boston College with a BS in management (finance concentration) and honors economics. While at Boston College, Larach was the president of the Entrepreneur Society. Larach completed investment banking summer analyst internships at Barclays and Credit Suisse and cofounded "Yo Prospero," a microfinance venture focused on low-resource entrepreneurs in Honduras.
Gabriela Lujambio is a Mexican diplomat with years of international experience in government affairs, corporate relations, and trade. She is a lawyer by training from the Universidad Panamericana in Mexico City, with a post-graduate degree in constitutional law, where she graduated with honors. She has a certificate from the Harvard Extension School on nutrition and sustainability. Currently, Lujambio serves as an economic officer at the Embassy of Mexico in the United States, a position she has held for the past two years. Before moving to the United States, she worked at the Corporate Affairs division at Walmart's headquarters for Mexico and Central America. Lujambio is currently pursuing an executive master's degree in policy management (M.P.M. - 2018) at Georgetown University. She is very active and committed to her community, volunteering and supporting causes that she cares for. As such, she sits on the Steering Committee of MXDC – The Mexican Professionals Network, a Washington, DC based association of Mexican professional expatriates. She has lived in four counties and five cities, pursuing personal and professional experiences. Lujambio is a native of Mexico and is fluent in Spanish and English.
Salvador J. Juncadella, IV is a director of business strategy for TwinFocus Capital Partners, the premier multi-family office for the ultra-high net worth overseeing more than $7 billion of client assets worldwide. Salvador plays an integral role in helping the executive management team explore expansion opportunities into new markets. Prior to joining TwinFocus, Salvador was a senior portfolio and research analyst at BigSur Partners, where he was actively involved across all investment-decision making, the management of client relationships, and strategic business development initiatives for growing the firm. Salvador helped lead BigSur's Alternative Investment platform, conducting research and due diligence on over $250 million of client commitments into private equity, private debt, real estate and venture capital strategies. Before working at BigSur, Salvador held positions with HSBC Private Bank, STRAAT Investments, Acumen Fund, Uber Technologies and Bloomberg Institute. Following his passion for Latin American and modern art, he worked for the McMullen Museum and helped launch Matter & Light Gallery. Salvador earned a bachelor's degree from Boston College's Carroll School of Management, where he majored in finance and minored in art history. He also completed semester abroad studies at The Hong Kong University of Science & Technology and attended Belen Jesuit Preparatory School in Miami. 
Felipe Marin is an associate director for Latin America at the leading global political risk advisory firm Eurasia Group. Felipe leads the firm's business expansion in Mexico and other Spanish-speaking countries in Latin America. He works with global and local clients with an interest in the region to integrate political risk into their decision-making processes. Prior to joining Eurasia Group, Felipe worked for a series of internationally prominent institutions such as the Foreign Policy Association, Human Rights Watch, and the Americas Society/Council of the Americas. Originally from Cali, Colombia, Felipe holds a bachelor's degree in liberal arts with a concentration in government from Harvard University. Though based in New York, he is usually found either traveling in Latin America on business or exploring new destinations around the world.
Yndira Marin is a director at the Council of the Americas (COA), the leading international business organization that promotes prosperity, democracy, and greater integration in the Western Hemisphere. Based in AS/COA's Miami office, she manages corporate relations, and directs public and private programs with business and policy leaders. Yndira has 15 years of experience developing public relations and public affairs strategies for multinational clients in the United States and in Latin America. Prior to joining AS/COA, Yndira held senior roles at three global strategic communications and public affairs firms. Most recently, she was director at LLYC's U.S. and Latin America hub in Miami, leading teams and multinational accounts in diverse sectors including airlines, technology, healthcare, logistics, packaging, multinational organizations, and NGOs. Prior to that, she was a senior associate in the Public Affairs and Crisis practice at Burson-Marsteller's Miami office. She began her career at the Organization of American States (OAS) in Washington, D.C. where she was a specialist in the Secretariat for Political Affairs' Department for Electoral Cooperation and Observation. Yndira is a graduate of the Medill School of Journalism at Northwestern University in Evanston, IL. She has also completed executive education coursework at the ESIC Business & Marketing School in Madrid, Spain. Originally from Venezuela, she resides in Miami.
Francisco Martinez is senior associate at AS/COA Miami. His work helps facilitate dialogue between the private sector in Miami and the public sector in Latin America, with the ultimate goal of promoting economic prosperity and social development in the region. He also leads the Young Professionals of the Americas (YPA)—the young leaders initiative of COA in Miami.  Francisco's work in the YPA initiative focuses on uniting future leaders who share a passion for business, policy, and culture in Latin America, by providing a unique opportunity for Miami's rising stars to develop professional and social networks and to share ideas, advice, and experiences, under COA's umbrella. Previously, Martinez worked for the Biotechnology Innovation Organization (BIO), the world's largest trade association, as well as Purple Strategies, an award-winning reputation management and strategic communications firm. He is on the the board of Santa Marta Progresa, a nonprofit he co-founded in 2012, whose mission is to educate young people on civic tools to counter political corruption, and foster their involvement in local political activity. Martinez is also President of PorColombia Miami, a professional network of exemplary young Colombians seeking to connect and empower Colombian communities both at home and abroad. He graduated from the University of North Carolina at Chapel Hill with a bachelor's degree in economics and political science. He also studied at Miami Dade College and the National University of Singapore.
Patrick McGinnis is the managing partner of Dirigo Advisors. He is an active angel investor in Latin America and the United States, with investments including NXTP Labs, ipsy, WeHostels, Bunny Inc., and BlueSmart. Prior to founding Dirigo, he was a vice president of PineBridge Investments, where he invested in fast growing companies in Pakistan, Turkey, Colombia, Ecuador, and China. He started his career on the Latin America team at JP Morgan Partners (formerly Chase Capital Partners) where he invested in businesses such as Americanas.com and MercadoLibre. An avid traveler, writer, and speaker, McGinnis has visited more than 65 countries. He writes for the Huffington Post, Business Insider, and the Latin America Venture Capital Association. McGinnis is a graduate of Georgetown University and Harvard Business School. He also attended the Universidad Torcuato di Tella in Buenos Aires, Argentina, as a Rotary Ambassadorial Scholar.  His first book, The 10% Entrepreneur, will be published by Penguin Portfolio in early 2016.  Learn more at www.the10percententrepreneur.com.  
Israel Mendoza is an associate at JP Morgan Chase & Co. He works with the Consumer and Community Banking team and is assigned to the firm's Management Development Program. Previously, he served as a banking operations specialist at community banks in Miami, Florida. His diverse professional background has seen him in roles at the Federal Reserve Bank Board of Governors, Intel Corporation, National Aeronautics and Space Administration (NASA), and the U.S. House of Representatives. A native of Caracas, Venezuela, he has been an active participant in academic and cultural initiatives seeking to educate and build bridges to Latin America. Mendoza holds a master of law from the George Washington University, MBA from William and Mary, juris doctor from William Mitchell College of Law, and attended Florida International University's Honors College for his undergraduate studies in political science. Mendoza's passion for strategy, leadership development, volunteer service, and Latin American affairs led him to join Young Professionals of the Americas (YPA). He is fluent in English and Spanish, and is a novice photographer who enjoys cooking arepas, playing soccer and traveling in his spare time. 
Alvaro J. Muñiz is a project manager/business analyst for academic innovation and new ventures at George Mason University. In this role, he provides support and analysis for new high-impact growth strategies across the university. Prior to joining Mason, he worked at Ashoka supporting numerous domestic and international social entrepreneurship projects. He also served as a deputy chief of staff with the Miami-Dade Board of County Commissioners working on technology ecosystem initiatives along with policy research and strategy. While in Miami, he was a graduate of Leadership Miami's 35th class. Alvaro holds a JD from Saint Louis University School of Law, a BA in Political Science from Providence College, and a Sports Impact Leadership Certificate from Johns Hopkins University. 
Mariana Muruzabal works in the Strategic Sales & Business Development group at SAP. In this role Mariana works with SAP's most strategic customers across North and Latin America, in close collaboration with SAP's board to drive innovation with a customer centric view. Originally joining SAP through the Impact Leadership Rotational Program, Mariana also spent time as the chief of staff for SAP's chief strategy officer. Previously Mariana had worked at Coca-Cola Company in Argentina. Mariana holds an MBA from the University of Pennsylvania's Wharton School and a BA in Business from the Universidad de San Andres. Born and raised in Buenos Aires, but having lived in Mexico City, Madrid, and now Washington DC; Mariana has a deep commitment to economic development in Latin America and wants to continue to drive collaboration throughout the Americas.
Sebastián Negrón-Reichard is a strategy analyst at Accenture in New York City. Previously, Sebastián worked for a gubernatorial political campaign in Puerto Rico and interned at J.P. Morgan, Morgan Stanley, the Government Development Bank for Puerto Rico, and the Office of the Governor of Puerto Rico. Sebastian attended the Huntsman Program at the University of Pennsylvania, where he received a BS in economics from The Wharton School and a BA in international studies and French from the College of Arts and Sciences. During his time at Penn, he was president of Wharton Latino and chair of the Class of 2016 Giving Committee. Additionally, he served as a Wharton representative to the Undergraduate Assembly and chief of staff of the Wharton LatAm Conference. Moreover, he was selected as student speaker at his Wharton graduation ceremony, and was awarded the Vice Dean's Award for Service and the Spade Senior Honor Award. The oldest of five siblings, Negrón-Reichard was born and raised in Puerto Rico and is very passionate about issues affecting the island. He is a regular contributor to The Huffington Post. 
Liz Nunez is a product strategist within the Active Equities Group at BlackRock, representing sector and thematic strategies. At BlackRock, Liz is part of the Somos Latinx Network (SLN) Operating Committee, the team who helped found BlackRock's first employee network for Latinx professionals, reaching more than 300 members today. An alum of the Huntsman Program in International Studies and Business, Liz has a bachelor of science degree in finance from The Wharton School of Business and a bachelor of arts in international studies and Italian from The University of Pennsylvania. An avid enthusiast of music and theater, Liz studied vocal music and performing arts at LaGuardia Arts High School. Born in the Dominican Republic and growing up in New York City, Liz enjoys traveling to adventurous places, cooking, and reading magical realism literature. She is fluent in English, Spanish, and Italian.
Alberto Peralta Ramos joined Morgan Stanley in 2016 as part of the Wealth Management Division. Previously, Peralta Ramos was part of the Global Asset Management Analyst and Associate Programs at J.P. Morgan in New York and Miami. Peralta Ramos graduated with a BS in economics and finance from the University of Miami in Coral Gables, FL. He enjoys practicing sports (soccer, golf, and tennis), transcendental meditation, and spending time with family and friends. Peralta Ramos is also fluent in Portuguese and Spanish.
Vanessa Perez currently serves as project manager for the Television Association of Programmers Latin America, a trade association representing Pay-TV content producers in legal and government relations issues in the region. Perez previously spent two years working in the Latin America practice of the DC-based strategic advisory firm McLarty Associates, where she supported the consulting efforts of the company's managing partner and led the region's research team. She also has experience interning at the US Trade Representative's Office and the Department of Education, as well as serving as a summer teacher for the NGO Breakthrough Collaborative. Originally from Colombia, Perez is fluent in Spanish and professionally proficient in Portuguese. She holds degrees in economics and international relations from American University and spent a semester studying in Brazil at the Pontificia Universidade Católica do Rio de Janeiro. She is a member of the Executive Committee for the Miami Professional Chapter of the national PorColombia organization, focused on promoting cultural, professional, and philanthropic activities related to Colombia.
Brett Perlmutter founded and leads Google's efforts in Cuba. In that capacity, Perlmutter was the principal negotiator of the first ever internet-related deal between the U.S. and Cuba which placed infrastructure in Havana to make uncensored platforms like YouTube available for the Cuban public. He also negotiated and signed an agreement to interconnect Google and Cuba's networks. He originally spearheaded Google's market entry into Cuba with Eric Schmidt and then championed Google's first connectivity initiative in the country at Havana's Museo Orgánico Romerillo, which was the only location to offer free, high speed wifi in the country. Prior to the US amending its policy towards Cuba, Perlmutter led the effort to offer Google technology in the country which included the launch of Google Chrome, Google Play for Free Apps, Google Analytics, and Google Toolbar. Perlmutter started his career as a consultant in McKinsey & Company's New York Office, where he advised CEOs and leaders across North and South America, Europe, and Asia in strategy and corporate finance. He has lectured to students and academics at the Harvard Kennedy School, the McCombs School of Business at the University of Texas at Austin, Brown University, the University of Pennsylvania, and the University of Manchester. In 2016, Perlmutter was named to Forbes' 30 Under 30 List. A native of Colorado, he received an M.Phil from the University of Cambridge and completed his BA (magna cum laude) from the University of Pennsylvania, where he was a Benjamin Franklin Scholar, the president of his class for 3 years, and the Spoonman–the top honor given to a male student upon graduation.
Monica Ramirez de Arellano is a senior manager at Restaurant Brands International (RBI) in Miami. She graduated with an MBA/MA from The Wharton School and The Lauder Institute in 2020. Previously, she was an attorney and banker in New York. She earned a JD from NYU School of Law, and an AB from Princeton University. Originally from Puerto Rico, she is fluent in Spanish and Portuguese.  
Rodrigo Riaza is a country analyst at The Economist Intelligence Unit, and is a former associate at AS/COA. Previously, he was a Latin America intern at Albright Stonebridge Group and a research assistant at the William Perry Center for Hemispheric Defense Studies at the National Defense University. Riaza also held various positions in public advocacy and government relations at UNICEF, American Bar Association, and Brownstein Hyatt Farber Schreck. He graduated summa cum laude from the George Washington University where he received his BA in economics and international affairs.
Ashley Natasha Rivera is currently working in Morgan Stanley's Digital Platforms team where she focuses on digital strategy. An honors graduate of the Wharton School of Business with a double concentration in marketing and entrepreneurship, Rivera has had the opportunity to help create multiple start-ups with a Latin American focus. She has been awarded numerous honors including QuestBridge's National College Match Scholarship and the Benjamin A. Gilman International Scholarship, and throughout her time at Penn she held numerous leadership positions at organizations such as the United Minorities Council. Professionally, she has focused on strategy and business development by working with companies such as The Boston Consulting Group and teams including Consulting Group's Strategic Initiatives at Morgan Stanley's Wealth Management division. She has also developed a dating app currently available on the apple store. Ashley is passionate about Latin American entrepreneurship and philanthropy and when she is not solving a managerial issue you can find her at a spinning class or reading The Wall Street Journal at a nearby café (with a cup of Colombian coffee, of course).
Erick Rozo is a Venezuelan activist living in New York City. He holds a BA in international affairs from Universidad Central de Venezuela and a certificate in public policy for the youth from the Organization of American States (FLACSO) and the empowerment and civic engagement from The University of Texas at San Antonio. He joined LifeInvest Wealth Management in 2017 as part of the Sales Division. Rozo is an organizer for the Venezuelan diaspora living in New York, New Jersey, and Connecticut, where he has been connecting and liaising diverse initiatives, such as demonstrations and forums, among other activities. All this for the community to raise awareness on the Venezuelan crisis. He is also a cofounder of the Venezuelan political party Voluntad Popular, where he has been a militant since its foundation. He now serves as the current international head of activism. Erick enjoys connecting with people, music, the outdoors, movies, and learning about design thinking.
 
André Soares serves as counselor at the Inter-American Development Bank's (IDB) board of directors. Prior to joining the board, Soares served as a trade economist to the Integration and Trade Department of the IDB on projects related to China-Latin American trade and economic relations. Before that, he acted as research coordinator for the China-Brazil Business Council (CBBC), where he was involved in restructuring CBBC's research area, which is now considered an international reference in the field. Soares holds a master's degree in industrial engineering with an emphasis on economics and innovation from the Federal University of Rio de Janeiro and has an executive education from Harvard Kennedy School of Government with a focus on economic development. 
Valéria Souza Cruz is currently a compliance manager on the Zimmer Biomet Global Third Party Compliance Team, handling the company's due diligence processes for all the Americas. Previously she was a senior associate in the Global Intelligence and Strategic Threat Management Practice at PricewaterhouseCoopers (PwC) in Washington, D.C. She is a Latin America specialist and has focused most of her career on Latin American anticorruption, government affairs, and business development. Before joining PwC, Souza Cruz worked at Clarabridge, a SaaS company focused on customer experience management, where she worked as a business consultant and Latin America marketing coordinator, managing public relations and business strategy in the region. Previously, she was the public policy programs manager for the Council of the Americas in Washington, D.C. and has also worked at the World Bank, the Organization of American States, IBM Brasil, and Petrobras. Originally from Rio de Janeiro, Brazil, she earned an MA in Latin American Studies from Georgetown University and a BA in economics from the Pontifícia Universidade Católica of Rio de Janeiro. She is fluent in English, Portuguese, and Spanish.
Adan Toledo is an associate at AS/COA in New York, where he organizes economic and policy programs of interest to the Council of the Americas corporate members, focusing primarily on Mexico. He has experience interning at the offices of Political, and Economic Affairs at the Embassy of Mexico in Washington D.C., and on Capitol Hill. He holds a degree in public policy and administration with a double major in political science from James Madison University.
Alana Tummino is senior director of strategic partnerships and development for Latin America at Sesame Workshop. Previously she was the chief of staff of the President's Office at AS/COA. Among her roles, she headed the AS/COA Cuba Working Group and was executive director of the organization's Young Professionals of the Americas network. With over a decade of experience working with Latin America, Tummino collaborates with public- and private-sector leaders, NGO's, foundations, and academics throughout the Western Hemisphere on a range of business and policy issues. She lead work on Cuba's changing economic and political landscape and relations with the United States, and helped businesses navigate investment opportunities and the changing regulatory framework. Tummino also focused on issues of social inclusion, entrepreneurship, and women. She has published policy and opinion pieces in numerous outlets, and has appeared as an expert on CNN, CNN en Español, NPR, BBC, and PBS, among others. Tummino has been quoted as an expert in publications including The Wall Street Journal, BBC, Agencia EFE, Politico, NBC News, The Miami Herald, and Foreign Policy. Prior to joining AS/COA, Tummino worked with various international development organizations on microfinance and women's economic empowerment. She was a foreign language and area studies fellow for Portuguese and Latin America from the U.S. Education and State departments, and the Financial Women's Association graduate scholar for microfinance. She received an MA in economic and political development from Columbia University's School of International and Public Affairs, and received her BA in political science and Spanish from the George Washington University.
Andrés Varona is a business development specialist at White & Case LLP, a leading global law firm. At White & Case, Andrés develops multilingual marketing materials, prepares client pitches and organizes regional events for the firm's Latin American Arbitration practice. Prior to joining White & Case, Andrés consulted for a number of agribusinesses, non-profits, and advisory firms doing work in the Western Hemisphere. Previously, he interned at the Council of the Americas, where he supported the planning and logistics of the 42nd Annual Washington Conference on the Americas. Andrés earned both his BA and MA from The George Washington University's Elliott School of International Affairs. A Native of Cali, Colombia, Andrés is fluent in English and Spanish. Having lived and studied in Salvador da Bahia, Brazil, he also has a professional working proficiency in Portuguese.
Ezequiel Vázquez-Ger is the founder and managing director at Innovatics Group LLC, an international advisory firm based in Washington, DC. Originally from Argentina, he has represented a wide range of clients from the United States and Latin America. His experience includes working in areas such as international government and business relations, public relations, political risk analysis and campaign management. His clients range from big media conglomerates, presidential candidates, to human rights defenders. He is the founder of the Center for Investigative Journalism in the Americas, a nonprofit organization whose mission is to increase public awareness on the issues of corruption and abuse of power, promoting transparency, public integrity and accountability, through the use of investigative journalism. He is a contributor to the newspaper El País, and his opinion columns have been also published by several top media outlets such as the The Hill, Huffington Post, The Miami Herald, Foreign Policy Online, and other news outlets throughout Latin America. Previously, he was an associate director at Otto Reich Associates LLC, a consulting firm headed by former U.S. Ambassador and Assistant Secretary of State for Western Hemisphere Affairs Otto J. Reich; and a Latin American fellow at the Atlas Economic Research Foundation.