Terence Gower: The Good Neighbour
The Canadian artist and curator Aimé Lukin discuss Gower's work focusing on Mexican modernism and muralism on view through July 17 at Americas Society.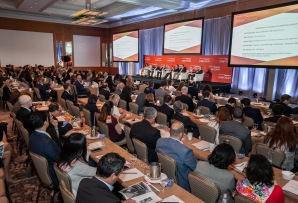 Council of the Americas Symposium and BRAVO Business Awards
These forums offer an opportunity for unprecedented influence, generating a snapshot of the current social and economic landscape in Latin America and the Caribbean.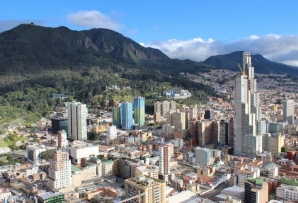 Latin American Cities Conferences
Each year, AS/COA hosts public conferences and private, off-the-record meetings focused on Latin American cities, providing a space for the public and private sectors to convene.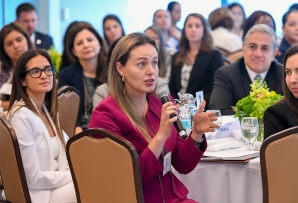 AS/COA Women's Hemispheric Network
Explore AS/COA's Women's Hemispheric Network portal, promoting active discussion on women's empowerment and leadership in the Americas.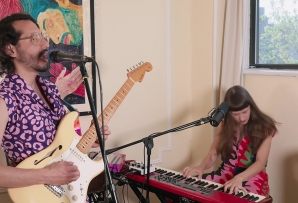 Music of the Americas: Quinteto Latino, Recuerdos, and Tipa Tipo
We continue enjoying summer electropop, new music for wind quintet, and prepare for next week's Momenta Festival with a microtonal piece from 2011. 
En Casa: The Series
Watch over 120 original performances recorded from musicians' homes across the Americas during quarantine.
Terence Gower: The Good Neighbour
On view from May 12 through July 17, this solo exhibition focuses on the Canadian artist's relationship with Mexico since the 1990s.
The "Shadowy Figure" Behind Peru's Likely Next President
Puppet master or liability? Everyone has questions about Vladimir Cerrón.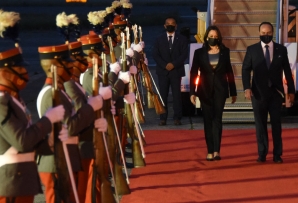 The Case for an International Anti-Corruption Court
In Central America's Northern Triangle, Biden's best intentions aren't enough to stop corruption.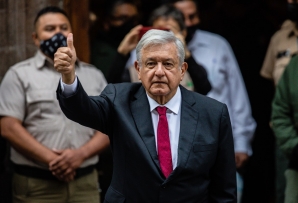 AMLO Already Got What He Wanted
The loss of his legislative supermajority will not reverse the Mexican president's progress toward his ultimate goal: the expansion of state power.