Explainer: Peru's 2021 General Elections
The April 11 elections give wary voters a chance to pick new leaders amid both the pandemic and political tumult.
On April 11, Peruvians will vote for president, two vice presidents, all 130 members of the unicameral Congress and five representatives to the Andean Congress, all to five-year terms. If no presidential candidate wins an outright majority, the top two tickets will compete in a runoff on June 6. New officials will be inaugurated in July.
The 2016–2021 term was marked by institutional showdowns between the executive and legislative branches. Only members of the Andean Congress served all five years without interruption. During this period, Congress forced the resignations of two presidents—Pedro Pablo Kuczynski, who was one originally elected in 2016, and his successor, Martín Vizcarra. In 2019, Vizcarra dissolved Congress. The current legislative session began in March 2020 after special Congressional elections, and the current president, Francisco Sagasti, has served on an interim basis since November 2020.
On top of the political unrest, the Peruvian economy contracted 12.9 percent in 2020—among the worst in Latin America—and the country reported the second-highest COVID-19 death rate per capita in the world at the end of the year. The 2021 elections give an inchoate Peruvian democracy an opportunity to lay the foundation necessary to rebuild from both the pandemic and the political tumult.
Note: This article was originally published on March 19 and later updated as new polling became available.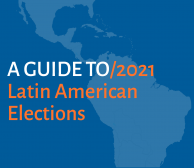 A Guide to 2021 Latin American Elections
In 2021, ten countries in Latin America hold elections—five of them presidential contests—while reeling from the pandemic's devastating impact.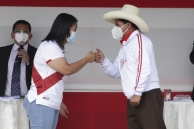 Contrasting Platforms in Peru's Presidential Runoff
Given the polarized race, this bicentennial election will be anything but a celebration. AS/COA Online previews the platforms of Pedro Castillo and Keiko Fujimori.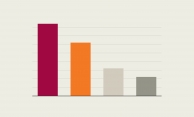 Poll Tracker: Peru's 2021 Presidential Runoff
See how the race between Pedro Castillo and Keiko Fujimori is shaping up ahead of the June 6 vote.