Poll Tracker: Peru's 2021 Presidential Runoff
See how the race between Pedro Castillo and Keiko Fujimori is shaping up ahead of the June 6 vote.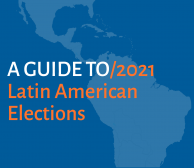 A Guide to 2021 Latin American Elections
In 2021, ten countries in Latin America hold elections—five of them presidential contests—while reeling from the pandemic's devastating impact.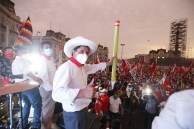 Opposite Corners: Castillo and Fujimori to Spar in Peru's Second Round
The electorate's apathy is giving way to antipathy as two of the most polarizing candidates move on to the June 6 runoff.