One Month, Four Very Different Elections in Latin America
AS/COA Online previews the November 2021 presidential elections in Chile, Honduras, and Nicaragua, along with legislative midterms in Argentina.
Updated November 3, 2021 — Four Latin American countries—Argentina, Chile, Honduras, and Nicaragua—will hold elections in November, with three of them selecting presidents. Despite the similar timing of the votes, the elections couldn't be more different, from a sham contest in Nicaragua that's seen nearly all of the opposition arrested to Chile's race of newcomers and shifting frontrunners. With sluggish economic growth, gradual vaccination campaigns, and a lingering pandemic, Latin America's new leaders will have a weighty task ahead of them.
Venezuela, it should be noted, will also hold state and local elections this month. But even with the participation of the main opposition coalition for the first time in four years and EU observers for the first time in 15, the results are expected to be as contrived as they have been for the last six years and counting.
AS/COA Online covers what to expect in each of the four November elections.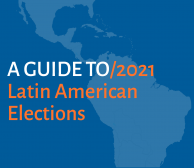 A Guide to 2021 Latin American Elections
In 2021, ten countries in Latin America hold elections—five of them presidential contests—while reeling from the pandemic's devastating impact.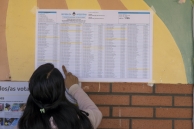 AS/COA Insider: Juan Cruz Díaz on Argentina's PASO Results and Midterm Expectations
The special advisor to AS/COA covers the context for the governing coalition's losses in legislative primaries and what the outcome means for November midterms.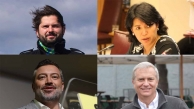 Explainer: Who's Who in Chile's 2021 Presidential Race
Ahead of the November 21 first round, AS/COA Online profiles the backgrounds and platforms of Gabriel Boric and Yasna Provoste on the left, and Sebastián Sichel and José Antonio Kast on the right.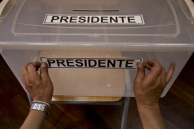 Poll Tracker: Chile's 2021 Presidential Race
See how the competition between presidential hopefuls is taking shape ahead of the November 21 elections.
Could Honduras Shift Left? A Look at Xiomara Castro
The former first lady and democratic socialist could become Honduras' first female president. That may be the easy part.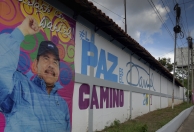 Five Things to Know about Nicaragua's 2021 Presidential Election
With most of the opposition jailed, Daniel Ortega is poised to tighten his grip on power in the November 7 vote.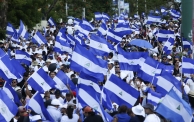 Democracy Dialogues: A Conversation with Carlos Chamorro
As part of the Democracy Dialogues series, Eric Farnsworth interviewed the exiled Nicaraguan journalist.