Five Things to Know about Nicaragua's 2021 Presidential Election
With most of the opposition jailed, Daniel Ortega is poised to tighten his grip on power in the November 7 vote.
Nicaraguans head to polls on November 7, but a fifth presidential term for Daniel Ortega seems like a foregone conclusion. Over the past few months, Ortega and his allies have clamped down on political dissent, namely by arresting or exiling prominent opposition figures. With most of the other presidential candidates in jail, Ortega and Vice President Rosario Murillo, who is also his wife, will try to beat the 72 percent of the vote they were said to have received in the prior presidential election in 2016—despite Ortega's 30 percent approval rating.
Nicaragua has a single-round, plurality election where a 35 percent minimum is required to win. Voting is not mandatory. Nicaraguans will also elect the entire 92-seat National Assembly and members of the Central American Parliament. It is expected that Ortega's Sandinista National Liberation Front (FSLN) will dominate across the board. All will be elected to five-year terms. 
AS/COA covers what you need to know ahead of what the Organization of American States (OAS) Secretary General Luis Almagro called "the worst possible election."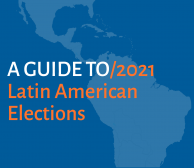 A Guide to 2021 Latin American Elections
In 2021, ten countries in Latin America hold elections—five of them presidential contests—while reeling from the pandemic's devastating impact.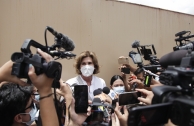 Nicaragua's Opposition Faces a Stacked Electoral Deck
Reforms and a fractured opposition only make it easier for Daniel Ortega to secure a fifth term as president in November.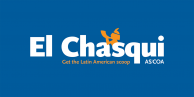 El Chasqui Newsletter: Get the Latin American Scoop
Get our weekly Friday newsletter in your inbox for updates on Latin American politics, economics, and culture.