What to Watch in Chile's Constitutional Plebiscite
Chilean experts Isabel Aninat, Robert Funk, Alejandra Matus, and Andres Velasco preview what's at stake in the September 4 vote to approve or reject.
On September 4, Chileans will vote on a matter monopolizing public debate: whether to replace the nation's Constitution. At the ballot box, they will choose to either "approve" or "reject" a proposed document completed by a Constitutional Convention in July. For the past two months, proponents for both sides have been making their cases across media and the country. As Isabel Aninat, dean of the Faculty of Law at Universidad Adolfo Ibáñez, put it, "It's a weird time. We feel in limbo."
Ahead of the vote, AS/COA Online spoke to experts about the plebiscite, the issues that are featuring prominently in the debate, and what the result will mean for the future of the country and the government of President Gabriel Boric.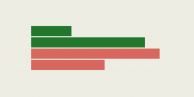 Poll Tracker: Chile's Constitutional Referendum
Ahead of the September 4 plebiscite, see where Chileans stand on approving or rejecting the new Magna Carta.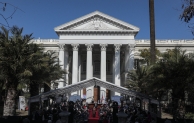 A Look at What Is—and Isn't—in Chile's Constitutional Draft
After a 10-month process, the draft is in. Chileans will vote for or against the new constitution in a referendum slated for September 4.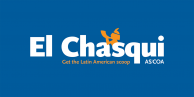 El Chasqui Newsletter: Get the Latin American Scoop
Get our weekly Friday newsletter in your inbox for updates on Latin American politics, economics, and culture.