Explainer: Abortion Rights in Latin America
In light of Roe v. Wade getting overturned, AS/COA Online covers the expansion of abortion decriminalization in Latin America in the twenty-first century.
Until it was overturned on June 24, 2022, the U.S. Supreme Court decision in Roe v. Wade stood out, not just in the Americas, but in much of the world for establishing abortion as a constitutional right. For most of the nearly five decades Roe was in force, the majority of Latin American countries offered little in the way of abortion rights or access. Most provided limited access in cases of rape or risk to the mother's life, but others, such as the Dominican Republic and El Salvador, have a complete ban on the procedure. And while there were places—such as Cuba (1965), Mexico City (2007), and Uruguay (2012)—that took steps toward legalization, up until 2020 some 97 percent of Latin American women lived in countries with severe abortion restrictions.
That changed in December of 2020 when Argentina legalized abortion. Since then, Mexico and Colombia decriminalized the procedure as well, meaning three of the four most populous countries in Latin America have now done so. Should its draft constitution win approval in September, Chile may soon follow suit.
These countries in Latin America follow a global trend that has seen more than 30 nations expand abortion access since 2000. Meanwhile, Nicaragua and the United States are two of the three countries worldwide that have rolled it back.
AS/COA Online explores the expansion of abortion rights in Latin America in the twenty-first century, as well as two examples of countries taking restrictive steps.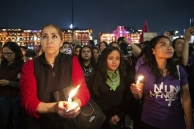 LatAm in Focus: Mexico's Fight against Femicide Reaches a Boiling Point
EQUIS' Ana Pecova explains why Mexico's laws fall short when it comes to stemming violence against women and how to turn the tide.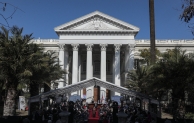 A Look at What Is—and Isn't—in Chile's Constitutional Draft
After a 10-month process, the draft is in. Chileans will vote for or against the new constitution in a referendum slated for September 4.