Five Things to Watch ahead of Brazil's 2022 Presidential Runoff
Jair Bolsonaro and Luiz Inácio Lula da Silva face off in the October 30 second round. Learn about campaign strategies, misinformation, and Minas Gerais.
October in Brazil has been bookended by two high stakes political contests. At the start of the month, Brazilians voted in an October 2 first-round election that saw former President Luiz Inácio Lula da Silva (2003-2010) and current President Jair Bolsonaro secure their spots in the runoff.  
Lula captured 48.4 percent of the vote compared to Bolsonaro's 43.2 percent, amounting to a difference of 6 million votes between the candidates. While Lula came just short of getting the 50 percent of the vote needed to win outright in the first round, Bolsonaro exceeded expectations and his allies performed well across legislative and gubernatorial races.  
Now, on October 30, Brazilians will return to the polls to select between the two presidential heavyweights, who each present starkly different visions for the future of Latin America's largest democracy. Like the first round, the runoff has seen highly polarized and negative campaigns on both sides 
Ahead of the runoff, AS/COA reviews five factors shaping the race.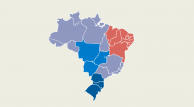 Poll Tracker: Brazil's 2022 Presidential Runoff
After an unexpectedly close first round, see how the race between Lula da Silva and Jair Bolsonaro is shaping up ahead of the October 30 runoff.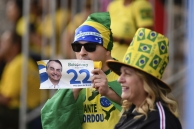 How Bolsonaro Might Win—Even If He Loses
Bolsonaro and his culturally conservative, anti-globalist allies will be a force for many years to come, writes AS/COA's Brian Winter in Foreign Affairs.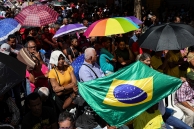 LatAm in Focus: The Battle for Brazil's Divided Electorate
Quaest's Felipe Nunes covers the first round and what's ahead in an October 30 runoff for presidential rivals Luiz Inácio Lula da Silva and Jair Bolsonaro.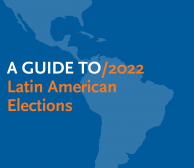 Guide to 2022 Latin American Elections
AS/COA covers this year's votes in the Americas, from presidential elections to referendums.