Explainer: Who's Who in Colombia's 2022 Presidential Race
Will the country change political course? Ahead of the May 29 first round, we look at the top presidential candidates. 
Colombians are set to pick a new president following a turbulent period. Beyond the pandemic and its economic fallout, the country faces challenges like handling an influx of Venezuelan migrants, recent social unrest, and organized crime. President Iván Duque, limited to one, four-year term, is bogged down by low approval, and the race to replace him is in full swing. The 2022 vote takes place on May 29 with a potential June runoff.
Polling has leftist Senator Gustavo Petro and center-right former Mayor Federico "Fico" Gutiérrez as the top two contenders, though independent, anti-establishment candidate Rodolfo Hernández is gaining ground.
In March, three coalitions held consultations that essentially served as primaries between candidates from similar areas of the political spectrum: one for candidates on the center right (Team Colombia), a second for those on the center left (Hope Center), and a third for those on the left (Historic Pact). Petro won the Historic Pact consultation with 80.5 percent of the vote and 4.5 million ballots.  Gutiérrez nabbed the Team Colombia one with 54.2 percent of the vote and 2.2 million ballots. And Sergio Fajardo took the Hope Center coalition nomination with 33.5 percent of the vote and just 723,000 ballots overall. Fajardo is now polling fourth.
If no candidate gets more than 50 percent in the first round, a runoff takes place June 19. Major polls suggest that Petro would beat any opponent he would face in a runoff scenario and become the country's first leftist president.
AS/COA Online profiles the top-polling candidates in the competition.
This piece was originally published October 4, 2021, and is updated as the race evolves.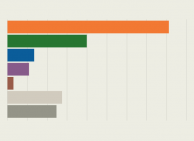 Poll Tracker: Colombia's 2022 Presidential Election
See how the competition between presidential hopefuls is shaping up ahead of the May 29 first-round vote.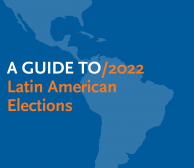 Guide to 2022 Latin American Elections
AS/COA covers this year's votes in the Americas, from presidential elections to referendums.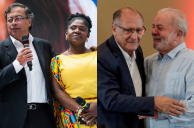 LatAm in Focus: How VP Choices Are Shaping Presidential Races in Colombia and Brazil
Colombia Risk Analysis' Sergio Guzmán and Fundação Getulio Vargas' Thomas Traumann cover vice-presidential picks in the region's two big 2022 elections.