9:30 to 11:45 am ET

Live broadcast
#2020WCA: The U.S. Elections – What Happened, Why, and What Does It Mean for the Americas?
The session featured remarks by U.S. Senator Ben Cardin, along with senior political observers from AEI, Bloomberg, CNN, and The New Yorker.
Overview
Follow the discussion on Twitter: #2020WCA | @ASCOA
The final 2020 Washington Conference on the Americas Virtual Series plenary session will focus on the U.S. elections, where speakers will discuss what happened and why, and what the outcome means for the Americas.
The session will feature keynote remarks from U.S. Senator Ben Cardin, along with a panel of senior political observers.
Keynote remarks:
Panelists: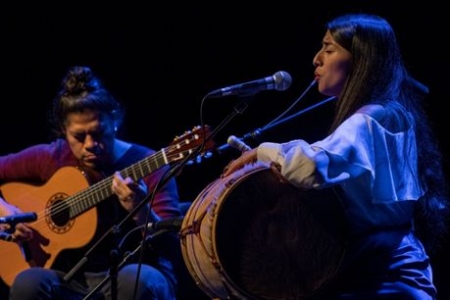 ​
A virtual Music of the Americas concert will close out the conference. It will feature Mariela Condo, an Ecuadoran indigenous singer and composer from the historic town of Cacha in central Ecuador. She has released four albums including original songs in Spanish and Kichwa, as well as versions of classics of the Latin American songbook. She has collaborated with distinguished artists including Lila Downs and Juan Quintero, in recordings and concerts across Latin America. For this exclusive concert, she will be joined by an acoustic trio (guitar, bass, and percussion) led by guitarist Willan Farinango.
COA members can register to participate in the conversation via the Webex platform. To request registration information, please contact us at wca2020@as-coa.org. For press inquiries, please contact mediarelations@as-coa.org.