What's on the Agenda for the AMLO-Biden-Trudeau Summit?
The three heads of state meet on November 18. AS/COA's Carin Zissis covers what's on the docket at the first North American Leaders Summit in five years.
Ten days after North American borders fully reopened following a nearly 20-month pandemic shutdown, trilateral relations will get another opportunity to build momentum: Mexican President Andrés Manuel López Obrador and Canadian Prime Minister Justin Trudeau will meet with their U.S. counterpart Joe Biden on November 18 in Washington for the North American Leaders' Summit (NALS).
It will be the first NALS since June 2016, when Canada played host to then-Presidents Barack Obama and Enrique Peña Nieto. López Obrador's voyage to Washington for the NALS is the president's third trip outside of Mexico since he was inaugurated nearly three years ago, but it is his second in two weeks. He visited New York at the beginning of the month when Mexico took over the rotating presidency of the UN Security Council. He won't have to travel the next NALS though as Mexico is slated to host in 2023. 
What's on the agenda for this round of what's become known as the "Three Amigos Summit"? The main topics are COVID-19 and health security, economic integration with an eye on climate change, and migration. AS/COA Online's Carin Zissis looks at what's at stake in each of the three areas, with a particular focus on U.S.-Mexico ties.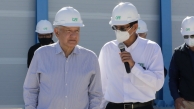 LatAm in Focus: Rewriting Mexico's Security and Energy Agendas
UCSD's Cecilia Farfán-Méndez covers a new bilateral security accord while Mexico's former energy regulatory commissioner Montserrat Ramiro gets into the electricity reform discord.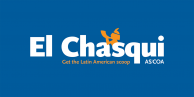 El Chasqui Newsletter: Get the Latin American Scoop
Get our weekly Friday newsletter in your inbox for updates on Latin American politics, economics, and culture.