The Latin American Subplot in the Russia-Ukraine Drama 
Against a backdrop of rising geopolitical tensions, AS/COA Online looks at Russia's recent moves in the Americas. 
With thousands of Russian troops lined up along the border with Ukraine, global attention remains squarely on whether Moscow will leverage its military might to advance its interests in eastern Europe. But Russia's actions extend beyond its next-door neighbors. 
In Latin America, Moscow has threatened to send troops into Cuba or Venezuela, while holding high-level meetings with other hemispheric leaders. Such steps are raising eyebrows in Washington, though one senior White House official referred to the commotion as "bluster."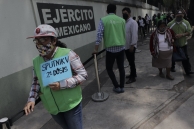 In Vaccine Race, Russia Trips in Latin America
Once hailed as a cheap and accessible vaccine option for the region, Russia's Sputnik V has run into delivery problems in Argentina, Guatemala, Mexico, and elsewhere.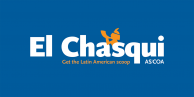 El Chasqui Newsletter: Get the Latin American Scoop
Get our weekly Friday newsletter in your inbox for updates on Latin American politics, economics, and culture.