In Vaccine Race, Russia Trips in Latin America
Once hailed as a cheap and accessible vaccine option for the region, Russia's Sputnik V has run into delivery problems in Argentina, Guatemala, Mexico, and elsewhere.
Russia, once a marquee partner for Latin American countries looking to lock in vaccine contracts, is faltering as of late. Countries who paid to receive its main vaccine, Sputnik V, are reporting delivery delays, a lack of supply, and continued questions about its safety and efficacy. These developments are hurting Russia's ability to benefit from vaccine diplomacy, which has seen powerful countries like China, India, and the United States assist other nations with donations and deals.
The Sputnik V vaccine was the first to be registered for use in any nation. The two-dose vaccine was approved by the Russian government in August 2020 before results from the Phase 1 or 2 trial results were available from the developer, the Gamaleya National Research Center of Epidemiology and Microbiology. Still, over the past 12 months, Moscow has slowly released information that shows that the vaccine is 91.6 percent effective—results others have independently confirmed—though criticism lingers about the lack of sufficient data. The World Health Organization has yet to approve the vaccine.
Nonetheless, Sputnik V is approved for use in 69 countries. The Russian Direct Investment Fund (RDIF), which handles the vaccine's export overseas, said in June that there are deals to produce 1.6 billion doses in 2021. The vaccine is promoted as cheaper and easier to store compared to its Western-made counterparts.
Timeline: Tracking Latin America's Road to Vaccination
AS/COA Online covers major developments and Covid-19 vaccine rollouts as countries strive to return to normalcy.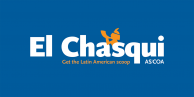 El Chasqui Newsletter: Get the Latin American Scoop
Get our weekly Friday newsletter in your inbox for updates on Latin American politics, economics, and culture.