AS/COA Insider: Carin Zissis on Mexico's Recall, Reforms, and Relations
The editor-in-chief of AS/COA Online covers the connections between the April 10 presidential recall referendum, energy and electoral reforms, and U.S.-Mexico ties.
Why is Mexico holding a presidential recall vote to determine whether Andrés Manuel López Obrador, known as AMLO, should complete his term? What's at stake when it comes to recent legislative rulings and reforms in the energy sector? How do the reforms relate to Mexico's trade agreement with the United States and Canada? AS/COA Online Editor-in-Chief Carin Zissis connects the dots, saying: "The bigger the [recall] turnout, the more momentum it gives AMLO when it comes to his legislative and political goals."
---
---
AS/COA Online: There's a lot going on in Mexico these days, including the presidential recall vote on April 10 that determines whether López Obrador will complete his mandate through 2024.
What can you tell us about that vote and how are things shaping up as the referendum nears?
Carin Zissis: Since before he even began his presidency, López Obrador has been promising to give voters the opportunity to decide whether he would be able to continue his mandate all the way through to the end of his term. At first, he wanted the vote to take place at the same time as the midterms last year. Instead, what's known as the revocación de mandato is happening this coming Sunday, April 10, which also happens to be Palm Sunday.
Now, the referendum is challenging and costly, and it involved getting millions of signatures to hold this vote, so some have asked, "Why hold it?" After all, AMLO is a popular president, so it's unlikely he'll be unseated. If you check our own approval tracker, you can see that, overall, he has an approval of 58 percent. When it comes to this referendum, a poll published this month by El Financiero found that 57 percent of respondents said AMLO should continue with his mandate. And it's more likely that people who support AMLO will turn up to vote than those who don't, given that his opponents are boycotting the recall.
So, why bother? Well, the case has been made that it sets a precedent. If there is a future president who is unpopular or corrupt, voters could call a recall to cut short such a leader's six-year term.
In this case, the recall serves as a way to show support for the president. A large number of members of his party have been penalized by the electoral agency as they've gone out to call on people to vote in hopes of a large turnout. In order for the vote to be binding, 40 percent of the electorate must participate. But, aside from that, the bigger the turnout, the more momentum it gives AMLO when it comes to his legislative and political goals. Mexico's last referendum, which was held last summer in August, had a turnout of 7 percent. So reaching that 40 percent goal to make the result binding could be tough, particularly because, as I noted, it's the start of Easter week.
But we'll see on Sunday what happens.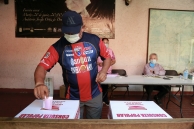 LatAm in Focus: Why Is Mexico Holding a Presidential Recall Vote?
All signs point to Andrés Manuel López Obrador staying in power after the April 10 referendum on his mandate. So why hold it? Gatopardo's Fernanda Caso explains the debate over the recall.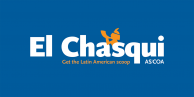 El Chasqui Newsletter: Get the Latin American Scoop
Get our weekly Friday newsletter in your inbox for updates on Latin American politics, economics, and culture.