10 Things to Watch in Honduras' 2021 Election
The November 28 election may be as much a referendum on democracy as a decision about the next president.
Rounding out a month of Latin American elections, Hondurans will head to the polls on November 28 to pick a new president, legislators, and scores of local officials. The National Party, which has been in power for the past 12 years, will attempt to extend its control with candidate Nasry "Tito" Asfura, the mayor of Tegucigalpa. However, Xiomara Castro, a former first lady and the nominee of the opposition LIBRE party, is polling in first place. Liberal Party candidate Yani Rosenthal, a businessman from a famed family, rounds out the top tier of candidates.
With a history of challenging elections, Honduras' Sunday contest will be a major test for the integrity of democracy in a country still reeling from the pandemic and two 2020 hurricanes.
AS/COA Online covers 10 things you need to know before the polls open.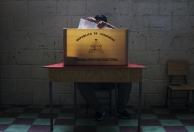 Poll Tracker: Honduras' 2021 Presidential Election
Ahead of the November 28 vote, AS/COA Online monitors the competition between Nasry Asfura, Xiomara Castro, and Yani Rosenthal.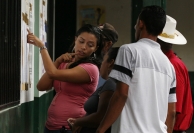 LatAm in Focus: Democratic Tests in Honduras and Nicaragua
International Crisis Group's Tiziano Breda covers the two elections while El Milenio's Juan Pablo Sabillón covers efforts to combat young Honduran voters' apathy.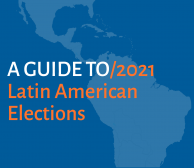 A Guide to 2021 Latin American Elections
In 2021, ten countries in Latin America hold elections—five of them presidential contests—while reeling from the pandemic's devastating impact.