LatAm in Focus: Democratic Tests in Honduras and Nicaragua
International Crisis Group's Tiziano Breda covers the two elections while El Milenio's Juan Pablo Sabillón covers efforts to combat young Honduran voters' apathy.
Two Central American countries will go to the polls in November for potentially combustive elections that will test the quality of democracy in the region.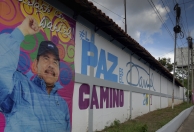 Five Things to Know about Nicaragua's 2021 Presidential Election
With most of the opposition jailed, Daniel Ortega is poised to tighten his grip on power in the November 7 vote.
"We've moved past the times where corruption allegations and scandals moved or shifted the voting intentions." —Tiziano Breda
"I think November will be the most important election in [Honduras'] history." —Juan Pablo Sabillon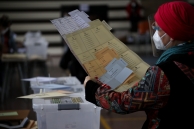 One Month, Four Very Different Elections in Latin America
AS/COA Online previews the November 2021 presidential elections in Chile, Honduras, and Nicaragua, along with legislative midterms in Argentina.