LatAm in Focus: The Democracy That Chileans Want
CNN Chile host and La Tercera columnist Paula Escobar Chavarría covers the parallels between Chile's 2021 presidential race and its 1988 referendum.
Elections always have their surprises, but the third-place finish of Franco Parisi in Chile's November 21 presidential first round caught many particularly off guard. A political wildcard, Parisi campaigned via Zoom and YouTube from Alabama, having not set foot since 2020 in Chile, where he faces a court order to pay over a quarter of a million dollars in child support and alimony. Now, the two candidates vying to win the December 19 second round—José Antonio Kast on the right and Gabriel Boric on the left—are courting his 900,000 supporters, as well as those of the rest of the also-ran candidates.
But in a country where three-quarters of children are born to unmarried parents and half of mothers are raising children solo, reaching out to Parisi's supporters risks alienating Chilean women of all stripes says journalist and professor Paula Escobar Chavarría in this interview with AS/COA Online's Holly K. Sonneland.
Escobar, a CNN Chile host and La Tercera columnist, says both candidates are making pivots to the center during the runoff phrase of the campaign. Ahead of the first round, Kast proposed replacing the Ministry of Women and Gender Equality with a "Ministry of Family," granting more state benefits to married women instead of single mothers and eliminating Chile's National Institute for Human Rights. In a campaign event on December 2, he withdrew the two gender proposals and apologized to women. He did the same regarding the human rights institute on December 7.
Boric, meanwhile, has hired a new campaign manager, retooled his economic team, and started talking more about crime and security, which had previously been absent from his platform.
"I hope that … [we] can build a more equal society, but without destroying what we have."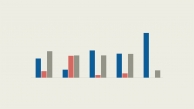 Poll Tracker: Chile's 2021 Presidential Runoff
See how the competition between Gabriel Boric and José Antonio Kast is shaping up ahead of the December 19 second round.