The Issues Defining Chile's 2021 Presidential Race
We look at top candidates' stances on immigration, inflation, pensions, and more.
Chile's general elections come at an inflection point in the country's 211-year history. Two years ago, massive social unrest turned Santiago upside down, prompting the establishment of a Constituent Assembly that is currently writing a new Magna Carta to replace the Pinochet-era one. 
Ahead of the November 21 first-round vote, AS/COA Online looks at the positions of the leading four candidates—Gabriel Boric, José Antonio Kast, Yasna Provoste, and Sebastián Sichel—on five issues that are at the top of voters' minds: retirement fund withdrawals, inflation, crime and violence, immigration, and the impeachment of President Sebastián Piñera over allegations of corruption. While concerns over issues like crime are more partisan, concerns over others like inflation are felt more universally among voters.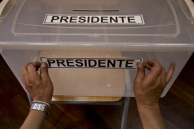 Poll Tracker: Chile's 2021 Presidential Race
See how the competition between presidential hopefuls is taking shape ahead of the November 21 elections.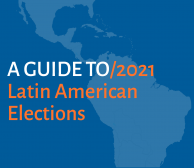 A Guide to 2021 Latin American Elections
In 2021, ten countries in Latin America hold elections—five of them presidential contests—while reeling from the pandemic's devastating impact.