With a decision from the U.S. Supreme Court temporarily upholding DACA, AS/COA Online looks at the immigration program, the Trump administration's attempt to end it, and its current status.
The nearly 700,000 people currently in the United States under Deferred Action for Childhood Arrivals, aka DACA, may not be deported for the time being, thanks to a June 18 U.S. Supreme Court decision. The court ruled against the Trump administration's September 2017 attempt to rescind the program—a move that placed thousands into a state of legal limbo for three years as federal courts largely moved to keep their status in place.  
However, the ruling by the U.S. Supreme Court (SCOTUS) does not mean all questions are answered, given that a permanent legislative solution has not yet been reached. As of July, anyone who has ever had DACA status can apply to renew, though the U.S. government has not been accepting new applications. Additionally, those who currently have DACA are not guaranteed reentry if they leave the country. Meanwhile, SCOTUS heard oral arguments in November 2019 in an omnibus case the Trump administration filed to appeal lower court rulings against the rescindment. 
In this explainer, AS/COA Online looks at the history, provisions, and latest updates to the DACA program.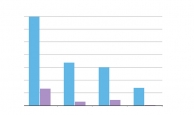 Chart: The Migrants of Latin America and the Caribbean
With nearly 38 million Latin American migrants worldwide, we break down emigration rates by country.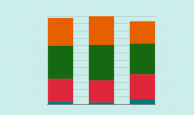 Get the Numbers: Immigration Enforcement in the Trump Era
It's no secret the U.S. president talks tough when it comes to immigration. So how do the numbers break down?