With a decision from the U.S. Supreme Court upholding DACA, AS/COA Online looks at the immigration program, the Trump administration's attempt to end it, and its current status.
Despite a multi-year effort by the Trump administration to rescind Deferred Action for Childhood Arrivals, aka DACA, a December 4 court decision mandated that the U.S. Department of Homeland Security (DHS) restore DACA to its original 2012 status. Although lower courts had by and large also moved to block the administration's actions and uphold the program over the years, a new district court ruling takes a step beyond June's favorable U.S. Supreme Court ruling to alleviate the legal limbo that has plagued thousands of young people and protect them from deportation. Importantly, an estimated 300,000 eligible young people may now begin to submit applications for the first time since 2017.
Additionally, those with DACA now only need to renew their status every two years instead of every year and the so-called "advance parole," which allows DACA recipients to travel outside of the United States without losing their status, was also reinstated. 
For his part, President-elect Joe Biden supports protecting Dreamers and establishing a path to citizenship for them.
That said, rulings by the U.S. Supreme Court (SCOTUS) and lower federal courts do not mean all questions are answered, given the absence of a permanent legislative solution.
In this explainer, AS/COA Online looks at the history, provisions, and latest updates to the DACA program.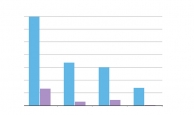 Chart: The Migrants of Latin America and the Caribbean
With nearly 38 million Latin American migrants worldwide, we break down emigration rates by country.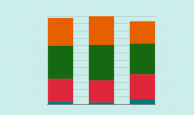 Get the Numbers: Immigration Enforcement in the Trump Era
It's no secret the U.S. president talks tough when it comes to immigration. So how do the numbers break down?