Constitutional Crisis and Crime Have Haiti on Edge
President Jovenel Moïse's constitutional referendum stalled, but he's found other ways to consolidate political power amid calls for his resignation.
Haitians were slated to vote on a constitutional referendum on June 27 that could have resulted in major shifts in the country's governance. But that vote will be postponed, with the electoral council saying there were too many difficulties in training staff to carry out an election. No new date has been set for the referendum, which had already been pushed from its original date in April.
The postponement only adds to the building political chaos in Haiti stemming from President Jovenel Moïse's efforts to expand his power in the country. Not only do opposition members claim his term ended in February, but they also point to exploding gang violence and the lack of a COVID-19 vaccine campaign to suggest that the president has failed and must be removed.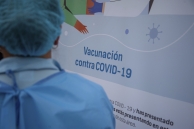 What Is COVAX and What Does It Mean for Latin America?
The WHO program that seeks to correct for global vaccination inequities has distributed 93 million doses across the region.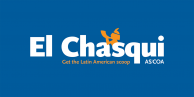 El Chasqui Newsletter: Get the Latin American Scoop
Get our weekly Friday newsletter in your inbox for updates on Latin American politics, economics, and culture.