Are the Kids All Right? A Look at Vaccine Age Eligibility in Latin America
Many countries are vaccinating children five years or even younger. In Brazil and Mexico, however, age eligibility lines have been less clear.
This article was originally published on September 29 and has since been updated.
With Latin American countries driving up vaccination rates to some of the highest levels in the world, attention is turning to getting shots to young people, who comprise a majority of the region's unvaccinated. In Latin America and the Caribbean, 23 percent of the population is under 14, and about 20 percent is between 15 and 29. That means that to mitigate the spread of the disease—and reduce hospitalizations from the Omicron and Delta variants—countries will need to undergo large-scale youth vaccination efforts, especially as asymptomatic or less symptomatic young people are believed to be a major source of contagion.
Youth vaccination is already underway in much of Latin America. Several countries are immunizing children five or older, while others—such as Argentina, Chile, and Colombia—started vaccinating children as young as three. In some cases—such as in Ecuador, Guatemala, and Paraguay—countries are awaiting vaccine supplies to begin implementation. Cuba, Nicaragua, and Venezuela are vaccinating children as young as two, while Chile and Paraguay are giving boosters to citizens under 18.
Meanwhile, Latin American giants Brazil and Mexico, which together account for more than half of the region's population, are delayed when it comes to opening up vaccination to children.
AS/COA Online charts eligibility ages and vaccine usage in the region and also delves into youth vaccination policy in the region's two largest economies.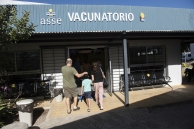 ¿Cuándo pueden vacunarse los niños? La elegibilidad en América Latina
Muchos países están vacunando a niños de cinco años y más jóvenes aún. En Brasil y México, sin embargo, los criterios de edad para ser elegible han sido menos claros. 
Timeline: Tracking Latin America's Road to Vaccination
AS/COA Online covers major developments and Covid-19 vaccine rollouts as countries strive to return to normalcy.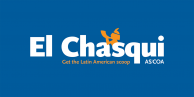 El Chasqui Newsletter: Get the Latin American Scoop
Get our weekly Friday newsletter in your inbox for updates on Latin American politics, economics, and culture.