Are the Kids All Right? A Look at Vaccine Age Eligibility in Latin America
Many countries are vaccinating people 12 and up. In Brazil and Mexico, however, age eligibility lines have been less clear.
This article was originally published on September 29 and has since been updated. 
On September 28, parents of kids in U.S. elementary schools got some pandemic-era comfort: Pfizer submitted data efficacy information for a coronavirus vaccine covering children ages 5 to 11. That brings the company a step closer to seeking emergency authorization from the U.S. Food and Drug Administration (FDA).
The United States isn't alone. With many Latin American countries nearing or exceeding 50 percent of their populations fully vaccinated, attention is turning to getting shots to young people. In Latin America and the Caribbean, 23 percent of the population is under 14, and about 20 percent is between 15 and 29. This means that to reach herd immunity—70 percent of a total population, according to the World Health Organization—countries will need to undergo large-scale youth vaccination efforts, especially as asymptomatic or less symptomatic young people are believed to be a major vector in the spread of the disease.  
That's already started in much of Latin America. Countries with strong vaccination campaigns, such as the Dominican Republic, Panama, and Uruguay, began vaccinating those 12 and up in June and July. Chile is down to age 6, while Cuba is vaccinating children as young as 2—the lowest age in the world. Meanwhile, Latin American giants Brazil and Mexico, which together account for more than half of the region's population, have struggled to open up vaccination to citizens over age 11.
Pfizer, which is currently authorized for emergency use by the FDA for those 12 and up, is a top vaccine being distributed to children throughout the Western Hemisphere, including in at least a dozen countries in Latin America. But it's far from the only shot kids are getting. AS/COA Online charts eligibility ages and vaccine usage in the region and also delves into youth vaccination policy in the region's two largest economies.
Timeline: Tracking Latin America's Road to Vaccination
AS/COA Online covers major developments and vaccine rollouts as countries strive to reach herd immunity.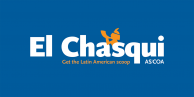 El Chasqui Newsletter: Get the Latin American Scoop
Get our weekly Friday newsletter in your inbox for updates on Latin American politics, economics, and culture.