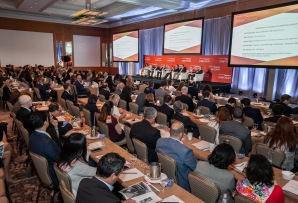 Council of the Americas Symposium and BRAVO Business Awards
These forums offer an opportunity for unprecedented influence, generating a snapshot of the current social and economic landscape in Latin America and the Caribbean.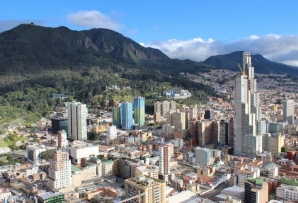 Latin American Cities Conferences
Each year, AS/COA hosts public conferences and private, off-the-record meetings focused on Latin American cities, providing a space for the public and private sectors to convene.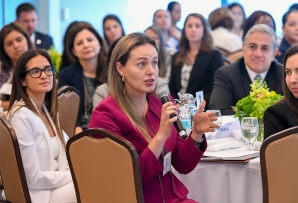 AS/COA Women's Hemispheric Network
Explore AS/COA's Women's Hemispheric Network portal, promoting active discussion on women's empowerment and leadership in the Americas.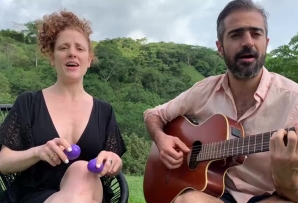 Music of the Americas: Prat and Uribe, Torres, Spielman, Castañeda
The En Casa series features musicians from Colombia and Argentina and a chôro by Baden Powell, while Recuerdos revisits Edmar Castañeda's 2012 concert.
En Casa: The Series
Watch over 120 original performances recorded from musicians' homes across the Americas during quarantine.
On a Centurión Work
These remembrances spotlight the Paraguayan artist's intimate craft, ethics of affection, and the relevance of his art today.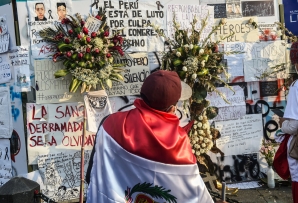 "Terruqueo" and Peru's Fear of the Left
A decades-old stigma against anything appearing leftist may be a factor in April's presidential election.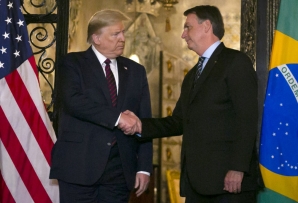 Bolsonaro Goes All In On Trump. Isolation May Await
Brazil's government seems ready for a fight, regardless of the economic damage it may cause, writes AQ's editor-in-chief.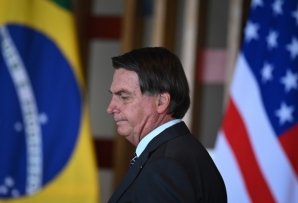 How Biden Can Change Bolsonaro's Mind on the Amazon
Biden can learn important lessons from Europe's failure to coax Brazil into moderating its environmental policies.