Anti-Corruption Working Group
The AS/COA Anti-Corruption Working Group (AWG) is an action-oriented network focused on producing concrete results and contributing to the reduction of corruption in Latin America. The AWG navigates Latin America's evolving anti-corruption movement by convening the region's top corruption fighters and corporate leaders who are determined to see the historic crackdown on graft continue.
The AWG is open to and currently includes AS/COA corporate, Chairman's International Advisory Council, Board of Directors, and President's Circle members. 
The AWG is funded by corporate members and foundations. AS/COA retains full editorial and content independence regarding all programming activities, research, advisory board membership and materials associated with the AWG.
Featured Video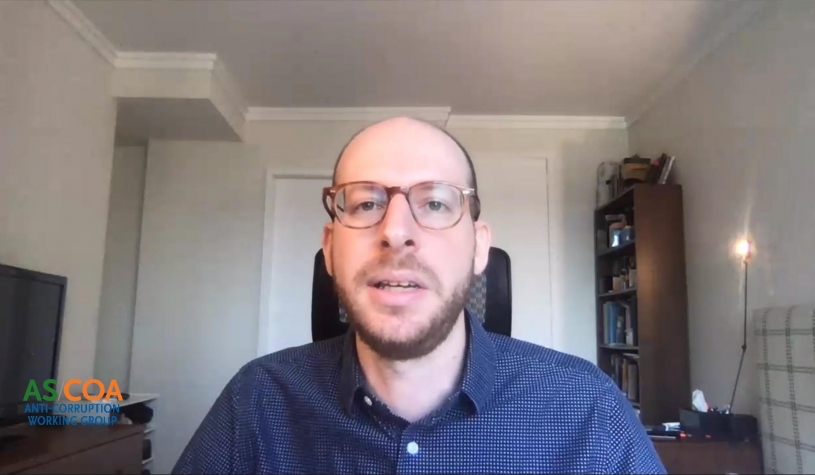 AS/COA Women's Hemispheric Network
Get to know the network:
Women only make up 26 percent of board directors and serve as CEOs at just 32 percent of S&P 500 companies. They remain underrepresented in corporations throughout Latin America, holding only 8 percent of executive committee positions and 5 percent of board positions. 
With that in mind, in 2012 Americas Society/Council of the Americas started the Women's Hemispheric Network to encourage rising young professional women between the ages of 22 and 35 to stay in the workforce and reach leadership positions. The Network launched in October 2012 at a New York workshop featuring then-Executive Director of UN Women Michelle Bachelet and former First Lady of Mexico Margarita Zavala.
Building on that success, the Network went global in 2013, hosting a series of events across the Americas, including in Bogota, Buenos Aires, Lima, Mexico City, and Miami. Since it began, the WHN has traveled to nine cities across the Americas. In 2020, the Network has hosted seven virtual programs engaging more professional women across the hemisphere than ever before. On October 20 and 21, WHN hosted its first virtual conference.​
"
I leave inspired and certainly will pass this inspiration in the actions with the 200,000 women entrepreneurs from my network​​
." 
– Entrepreneur Ana Fontes, founder of Rede Mulher Empreendedora,
 after WHN Brazil conference.
Follow the conversation on Twitter: #womenASCOA | @ASCOA
In conjunction with AS/COA's programmatic efforts, we offer this portal to maintain an active discussion. Explore the following areas of the portal by navigating through the tabs to the left.
We hold events across the Americas. Find out where we have been on the past events tab.
View videos in the Watch & Listen section.
Access interviews, publications, and more related content from hemispheric women leaders.
For more information, contact: women@as-coa.org
Featured Content