LatAm in Focus: Dollarization, Inflation, and Voter Frustration in Argentina
Will Argentines reach for a dramatic option in October 22 elections? Reuters' Argentina correspondent Anna-Catherine Brigida shares views from the ground.
When Argentine President Alberto Fernández broke with tradition and decided not to run for reelection in April, he threw the door wide open for who would become his successor to run the country.
Now, weeks away from the October 22 election, three potential options have crystallized and each one offers a different vision for how to steer the country as it once again stares down annual inflation over 120 percent.
Two of the candidates, Javier Milei and Patricia Bullrich, are framing their candidacies in contrast to Argentina's incumbent government. For Bullrich, a former security minister, that means focusing on plans to fix what she sees as an insecurity crisis in the country. Milei, meanwhile, is proposing something seismic: dollarizing Argentina's economy—a step similar to the 1990s' Convertibility Plan, which pegged the peso to the dollar.
Image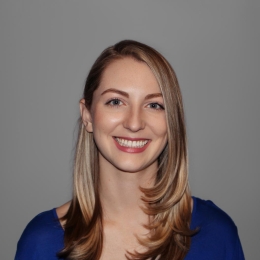 Anna-Catherine Brigida
"Many people—older people—have been talking about it and saying that they actually remember that era somewhat fondly because, while it worked, Argentina was in a bit of a better position," said Anna-Catherine Brigida, a Buenos Aires-based correspondent for Reuters. While questions remain about the details and timeline of dollarization, the proposal has already shaken Argentina's race. "In terms of a proposal that speaks to people, I think [dollarization is] resonating a lot with voters at this moment," explained Brigida. It may be part of why Milei finished first in Argentina's PASO vote in August.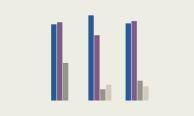 Poll Tracker: Argentina's 2023 Presidential Election
See how the competition between Sergio Massa and Javier Milei is shaping up ahead of the November 19 runoff election.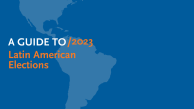 A Guide to 2023 Latin American Elections
AS/COA covers this year's votes in the Americas, from presidential elections to referendums.