Gustavo Petro Wins Colombia's 2022 Presidential Runoff
The former Bogotá mayor rode a wave of discontent to become the first leftist elected to the presidency.
It was a long road to Colombia's presidential runoff vote, but in the end the longtime frontrunner won the race. Ex-Mayor of Bogotá and former guerrillero Gustavo Petro garnered 50.4 percent of the vote to beat anti-corruption outsider Rodolfo Hernández's 47.3 percent. About 2.2 percent of voters submitted blank votes. At 58.1 percent, the turnout rate was the highest for the country in a presidential competition in nearly a quarter-century.
Petro will become Colombia's first-ever leftist president while his running mate, Francia Márquez, will serve as the country's first-ever Afro-Colombian vice president. The new president and vice president will be inaugurated on August 7.
"First is peace, second is social justice, third is environmental justice," Petro said in his victory speech, outlining what he said will be the main tenets of his presidency. "We are going to develop capitalism in Colombia, not because we worship it, but because we must first overcome pre-modernity feudalism."
Heading into the election, observers feared that either runoff candidate would contest the election and cast doubt on the electoral process in the case of a close result. Instead, Election Day went smoothly and Hernández, who will automatically be a senator as runner-up, said in his concession speech that he accepted defeat as a necessary step to maintain the strength of Colombia's institutions. Hernández—an engineer, real estate tycoon, and anti-establishment crusader—surprised many by making it into the second round, partially due to his limited political experience. On the evening of the election, he told supporters: "I sincerely hope that this decision that [the electorate] has made will be beneficial for everyone and that Colombia heads toward the change that prevailed in the first round."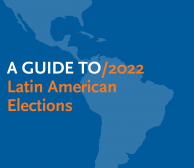 Guide to 2022 Latin American Elections
AS/COA covers this year's votes in the Americas, from presidential elections to referendums.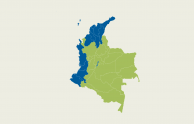 Poll Tracker: Colombia's 2022 Presidential Runoff
See how the matchup between Gustavo Petro and Rodolfo Hernández is shaping up ahead of the June 19 vote.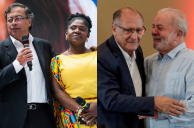 LatAm in Focus: How VP Choices Are Shaping Presidential Races in Colombia and Brazil
Colombia Risk Analysis' Sergio Guzmán and Fundação Getulio Vargas' Thomas Traumann cover vice-presidential picks in the region's two big 2022 elections.