Nicaragua's Opposition Faces a Stacked Electoral Deck
Reforms and a fractured opposition only make it easier for Daniel Ortega to secure a fifth term as president in November.
Nicaraguans won't go to the polls until November 7 to elect a president and members of the National Assembly, but the fate of those elections is in flux after a series of recent developments. President Daniel Ortega, who will be running for a fifth presidential term, and his allies have passed reforms that hamper the ability of an already splintered political opposition to unite against him and his wife, Vice President Rosario Murillo.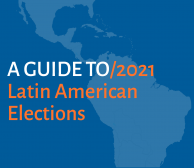 A Guide to 2021 Latin American Elections
In 2021, ten countries in Latin America hold elections—five of them presidential contests—while reeling from the pandemic's devastating impact.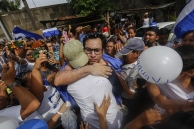 Nicaragua's Compromised Amnesty Law
The Ortega government has released hundreds of political prisoners—but not without conditions. Opposition leaders say dozens remain behind bars.