Explainer: How Will Mexico's Morena Party Pick AMLO's Potential Successor?
The governing alliance reveals its presidential aspirant September 6. AS/COA Online covers the rivals and process in the path to the June 2024 election.
This article was originally published on June 13, 2023, and has since been updated with new information.
Mexicans won't choose their next president until June next year, but by September 6 they will know a major contender for the role. That's when governing party Morena will reveal which one of its contenders will compete to succeed President Andrés Manuel López Obrador. Often referred to as AMLO, the popular leader is limited by the Constitution to serve one, six-year term. Still, the fate of his legacy-focused movement, known as the Fourth Transformation, may lie in his successor. 
"I am the bottle opener, and my favorite bottle cap will be the one chosen by the people," said AMLO two years ago. Now, Morena's June 11 announcement outlining the selection process involves five simultaneous polls as part of a pledge to provide equal footing, and put an end to the dedazo: Mexico's long-held political tradition of the president picking his successor. Yet most of the candidate—known as corcholatas, Spanish for bottle caps—are in AMLO's inner circle. Many consider one corcholata to be his first choice: ex-Mexico City Mayor Claudia Sheinbaum. Since early in AMLO's presidency, pollsters have gauged interest in the 2024 hopefuls, and she has polled first for some time, with former Foreign Minister Marcelo Ebrard taking the second spot.
Morena's selection process is unprecedented, and observers say it bends and breaks electoral laws. Among other issues, Mexican law indicates that the country's electoral agency doesn't define the calendar, spending, and candidate registration dates until September prior to an election date and pre-campaigns cannot begin until the November. News outlet Expansión Política has even carried a series documenting the "Diary of the (non-) campaigns." 
As such, the aspirant named on September 6 will be labeled the party "coordinator," though she or he will be the presumptive pre-candidate. And while the opposition has criticized Morena's process, the main opposition alliance—known as the Frente Amplio por México—held its own parallel process. On August 30, Senator Xóchitl Gálvez of the National Action Party became the presumptive presidential aspirant for the Frente.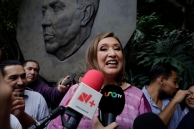 Can Xóchitl Gálvez Save Mexico's Opposition?
Morena's hold on AMLO's succession became less of a certainty after the senator announced her bid to run for president.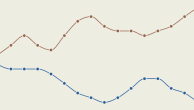 Poll Tracker: Contenders for Mexico's 2024 Presidential Vote
Though elections won't take place until June 2024, the two main political coalitions are announcing their candidates by September 6, 2023.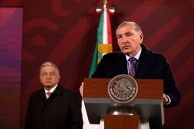 Who is the Dark Horse in Mexico's Presidential Race?
Interior Minister Adán Augusto López Hernández is shaping himself in the president's image.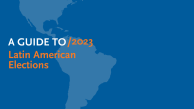 A Guide to 2023 Latin American Elections
AS/COA covers this year's votes in the Americas, from presidential elections to referendums.