An Energy Agenda for the Pacific Alliance
How can Chile, Colombia, Mexico, and Peru work together to maximize their energy potential?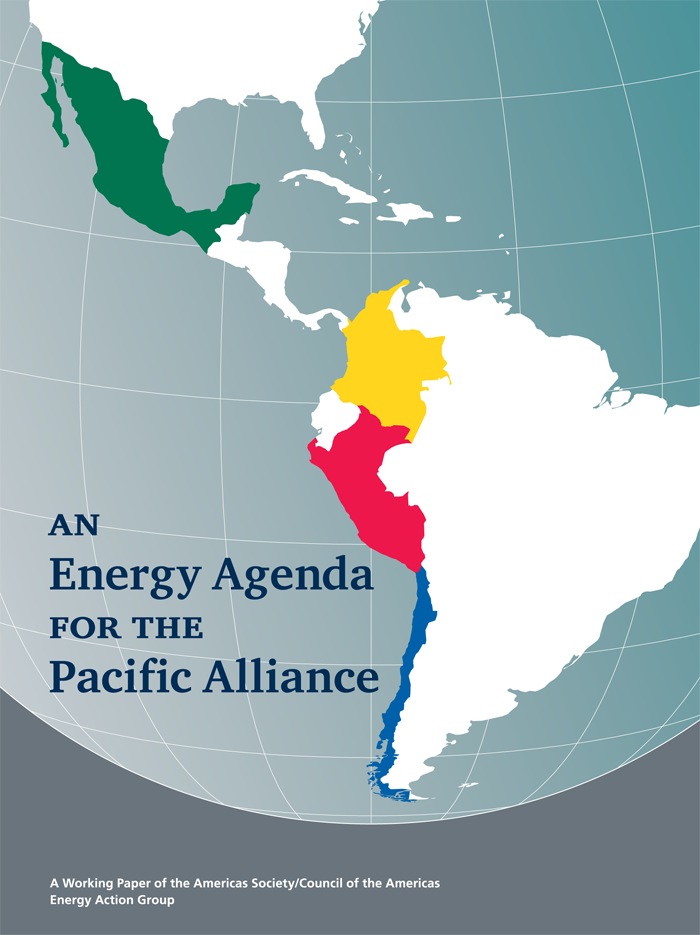 The Pacific Alliance is the most exciting economic group to emerge from Latin America in years. The Alliance has progressed on issues such as trade, migration, financial markets, and multilateral ties. However, the energy agenda of the Pacific Alliance is under construction. Even as energy prices fall significantly, each country is making individual gains, yet cooperation among the four has been elusive. Energy markets are fragmented and it is unclear how they might be deepened.
An Energy Agenda for the Pacific Alliance proposes several recommendations for the Pacific Alliance to develop and integrate energy markets, attract investment, and promote cooperation. The recommendations are as follows:
The Alliance countries should seek to create larger internal markets and stronger investment conditions to draw investment.
Alliance members should harmonize regulations to make it easier for companies to invest.
The Alliance countries should establish a working group of their respective ministries of energy, as well as the private sector, to evaluate best practices.
As countries compete for investment, they can promote clean energy opportunities jointly by positioning the Alliance as a prime destination.
A shale gas council could be established to promote cooperation, best practices, technology exchange, and joint project development.
The Alliance could consider the creation of a development bank to finance infrastructure projects.
Cross-border energy projects could be listed on the Integrated Latin American Market (MILA), with technical assistance or financing from the Inter-American Development Bank or the Andean Development Corporation.
The countries should set up a regional labor pool, where qualified workers can achieve certifications that can be applied to all Alliance countries.
The Alliance countries should hold meetings of different regulatory and planning bodies jointly.
---
AS/COA's Energy Action Group (EAG) brings together the public and private sectors to develop strategic energy policies for the Americas. The EAG hosts forums in cities across the Americas and publishes working papers and recommendations on key energy and climate topics.
---
For media inquiries or to speak with an expert on this topic, please contact Adriana La Rotta at alarotta@as-coa.org.