Charting Latin America's COVID-19 Vaccine Rollout
Amid global demand for doses, AS/COA Online charts the region's progress when it comes to immunizing citizens against the coronavirus.
What will it take to end the pandemic? The answer, of course, is that it's complicated. Even with vaccines getting developed at astonishing speed, the threat of new variants has the world locked in a race to immunize.  
Latin American countries, many battered by COVID-19, face a range of obstacles to get their citizens vaccinated, whether it be competing with global demand to the cost of procuring doses to having the infrastructure necessary to distribute them. The Economist Intelligence Unit estimates that it could take until 2023 for some parts of the region to achieve vaccination levels needed to reach herd immunity.
But there is good news: Chile's vaccination process has quickly gained steam, making it a regional model, and the number of countries kicking off rollouts is quickly multiplying. 
AS/COA Online charts the region's progress on getting shots in arms.
Timeline: Tracking Latin America's Road to Vaccination
AS/COA Online covers major developments and vaccine rollouts as countries strive to return to normalcy.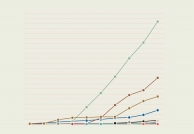 Graficando la vacunación contra el COVID-19 en América Latina
En medio de la demanda global de dosis, AS/COA Online grafica el progreso regional cuando se trata de inmunizar a los ciudadanos contra el coronavirus.