Graficando la vacunación contra el COVID-19 en América Latina
En medio de la demanda global de dosis, AS/COA Online grafica el progreso regional cuando se trata de inmunizar a los ciudadanos contra el coronavirus.
¿Qué será necesario para acabar con la pandemia? La respuesta, sin duda, es que es complicado. Incluso con el desarrollo sorprendentemente rápido, la amenaza de las nuevas variantes ha colocado al mundo en una carrera para inmunizar.
Los países de América Latina, muchos de ellos golpeados por el COVID-19, se enfrentan con varios obstáculos para vacunar a sus ciudadanos, sea compitiendo contra la demanda global o el costo de adquirir dosis hasta tener la infraestructura adecuada para distribuirlas. El Economist Intelligence Unit estima que podrá tomar hasta el 2023 para que algunas partes de la región lleguen a un nivel de vacunación necesario para alcanzar la inmunidad de rebaño.
Pero hay buenas noticias: el proceso de vacunación en Chile ha ganado velocidad rápidamente, posicionándolo como un modelo regional a seguir, y el número de países empezando sus planes de distribución se incrementa firmemente.
AS/COA Online rastrea el progreso regional de vacunación.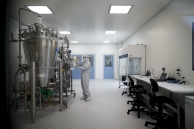 Cronología: Rastreando el camino hacia la vacunación en América Latina
AS/COA Online cubre los grandes desarrollos y distribuciones de la vacuna mientras los países se esfuerzan por volver a la normalidad.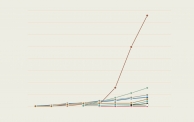 Charting Latin America's COVID-19 Vaccine Rollout
Amid global demand for doses, AS/COA Online charts the region's progress when it comes to immunizing citizens against the coronavirus.