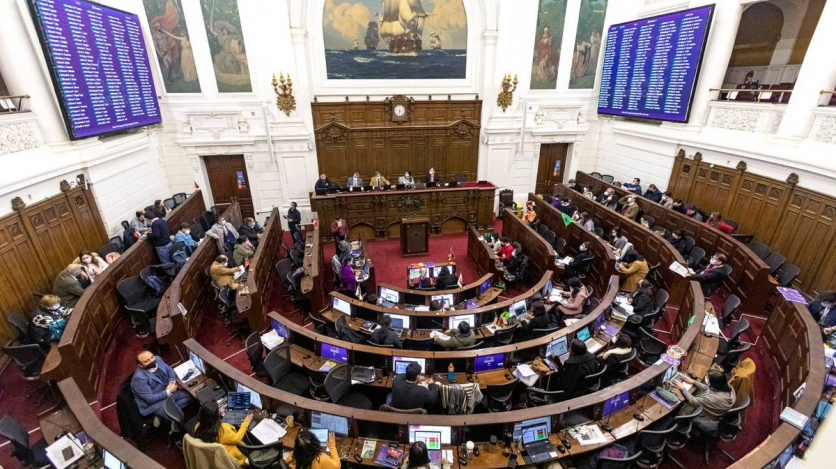 Chile's Constitutional Convention (Image: @convencioncl)

YPA Cafecito: Inside Chile's Draft Constitution
Young Professionals of the Americas will discuss Chile's new draft Magna Carta with human rights lawyer Dinka Benítez and reporter John Bartlett.
Overview
In September, Chileans will vote whether to approve a new constitution that would replace the country's current foundational document, written during the Pinochet dictatorship. The draft document—coming in at 499 articles—has been a long time coming. In 2020, 78 percent of Chileans voted in a national referendum to initiate the process of writing a new document. The proposed constitution was drafted by an elected Constitutional Convention over a period of 10 months. 
What's in the document? What will the approve and reject campaigns look like? What happens if it gets rejected? In an in-person Young Professionals of the Americas cafecito, Chilean human rights lawyer and consultant Dinka Benítez helps us understand the document, in a discussion moderated by YPA's Pia Fuentealba and Chase Harrison. John Bartlett, a journalist who covers Chile for The Guardian, will join us virtually from Santiago to give context to the upcoming vote.
Chilean snacks will be provided!
This event will be held both in-person and virtually through WebEx. The discussion will begin at 6:30 pm and will be off-the-record.
Please register in advance by sending an email to: ypany@as-coa.org
---
Not a member yet? Join YPA today for access to this event and our networking and social events, such as private art fair tours, concerts, and intimate talks with industry leaders around professional development.
Want to learn more about events like this? Sign up for the YPA mailing list.