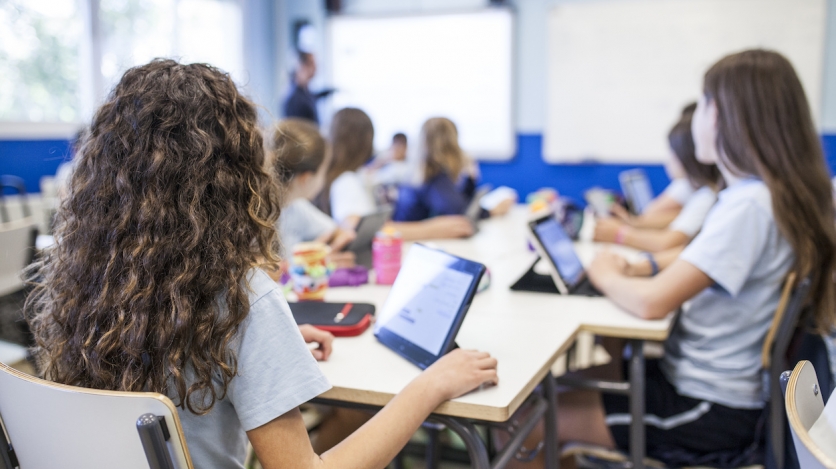 (AdobeStock)
Paving the Way for Women in Technology in Central America
On February 16, AS/COA and Portafolio Inmobiliario bring together experts for an invitation-only program to discuss ways to close the region's tech-sector gender gap.
Overview
In partnership with Portafolio Inmobiliario, AS/COA will host a roundtable discussion on the existing gender gap in jobs in Central America's technology sector, and about the fundamental role of girls' education in this matter. How can early education help bridge the gap in this industry? What trends and opportunities exist in Central America's tech sector for women to succeed? What are the persistent issues that pose the biggest challenges?
The program aims to discuss the role of education from an early age as a tool to reduce the existing gender gap in technology. It also seeks to discuss how the private and public sectors could work together to better prepare women for positions in the tech field.
This program is part of our Women's Hemispheric Network.  
Speakers:
Alejandra Alpízar Cordero, Manufacturing Manager, Intel Corporation
Jessica Bedoya, Chief of Staff and Chief of Strategy Officer, Inter-American Development Bank
Ineke Geesink, Country Manager, Costa Rica, Microsoft 
Miriam Manrique, General Manager, Central America, Uber
Michelle Aybar, Managing Director, Girls in Tech, Dominican Republic; Co-Host, Dominicans en Tech (moderator)
This roundtable is private and by invitation only, and will be held in Spanish.
Event Information: Alexia Braun | abraun@as-coa.org
COA Corporate Membership: Miranda Gastelum | mgastelum@as-coa.org
View a list of COA corporate members.