Who's Who in Gustavo Petro's Cabinet?
Now that the new Colombian president is in office, AS/COA Online covers who is in his team.
On June 19, ex-Bógota Mayor Gustavo Petro made history by winning Colombia's runoff presidential election. The economist and ex-guerrillero became the country's first-ever leftist president and Francia Márquez its first Afro-Colombian vice president on August 7.
The former senator's campaign platform diverged from Colombia's status-quo policies. Petro pledged to take steps such as weaning Colombia off of fossil fuels, banning fracking, expanding free higher education, granting single mothers a universal basic income, all while paying for such policies by imposing wealth taxes. The 62-year-old's proposals have been lauded by supporters while drawing flak from opposition figures and sparking fears of capital flight.
With question marks looming around how Petro will govern, all eyes are on his cabinet picks. The president has made selections across the political spectrum, with a moderate choice for a key role: finance minister. AS/COA Online explores the backgrounds of Petro's cabinet picks.
This article was first published on July 12 and has since been updated.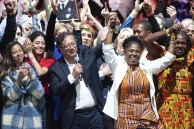 Gustavo Petro Wins Colombia's 2022 Presidential Runoff
The former Bogotá mayor rode a wave of discontent to become the first leftist elected to the presidency.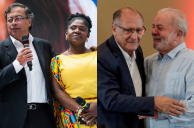 LatAm in Focus: How VP Choices Are Shaping Presidential Races in Colombia and Brazil
Colombia Risk Analysis' Sergio Guzmán and Fundação Getulio Vargas' Thomas Traumann cover vice-presidential picks in the region's two big 2022 elections.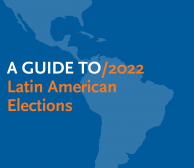 Guide to 2022 Latin American Elections
AS/COA covers this year's votes in the Americas, from presidential elections to referendums.