What's at Stake in Mexico's 2022 Gubernatorial Elections?
With parties setting sights on the 2024 presidential vote, there's a lot riding on the six governors' races taking place June 5.
Updated June 2, 2022—Mexico's upcoming gubernatorial contests may seem like a relatively minor electoral competition, but they set the stage for a bigger prize: bringing Morena, the party of President Andrés Manuel López Obrador, a few steps closer to hegemonic political control.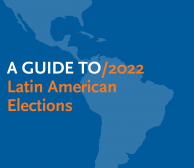 Guide to 2022 Latin American Elections
AS/COA covers this year's votes in the Americas, from presidential elections to referendums.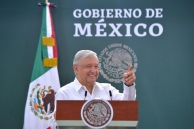 Approval Tracker: Mexico's President AMLO
Check support levels for Andrés Manuel López Obrador, as well as polling for potential successors.