A look at who visited our 680 Park Avenue offices in New York on the sidelines of the 76th UN General Assembly.
After a year away, we were pleased to open up our New York offices to welcome heads of state and other officials from across Latin America and the Caribbean in town for the annual meetings. All photos by Paula Abreu Pita for Roey Yohai Studios.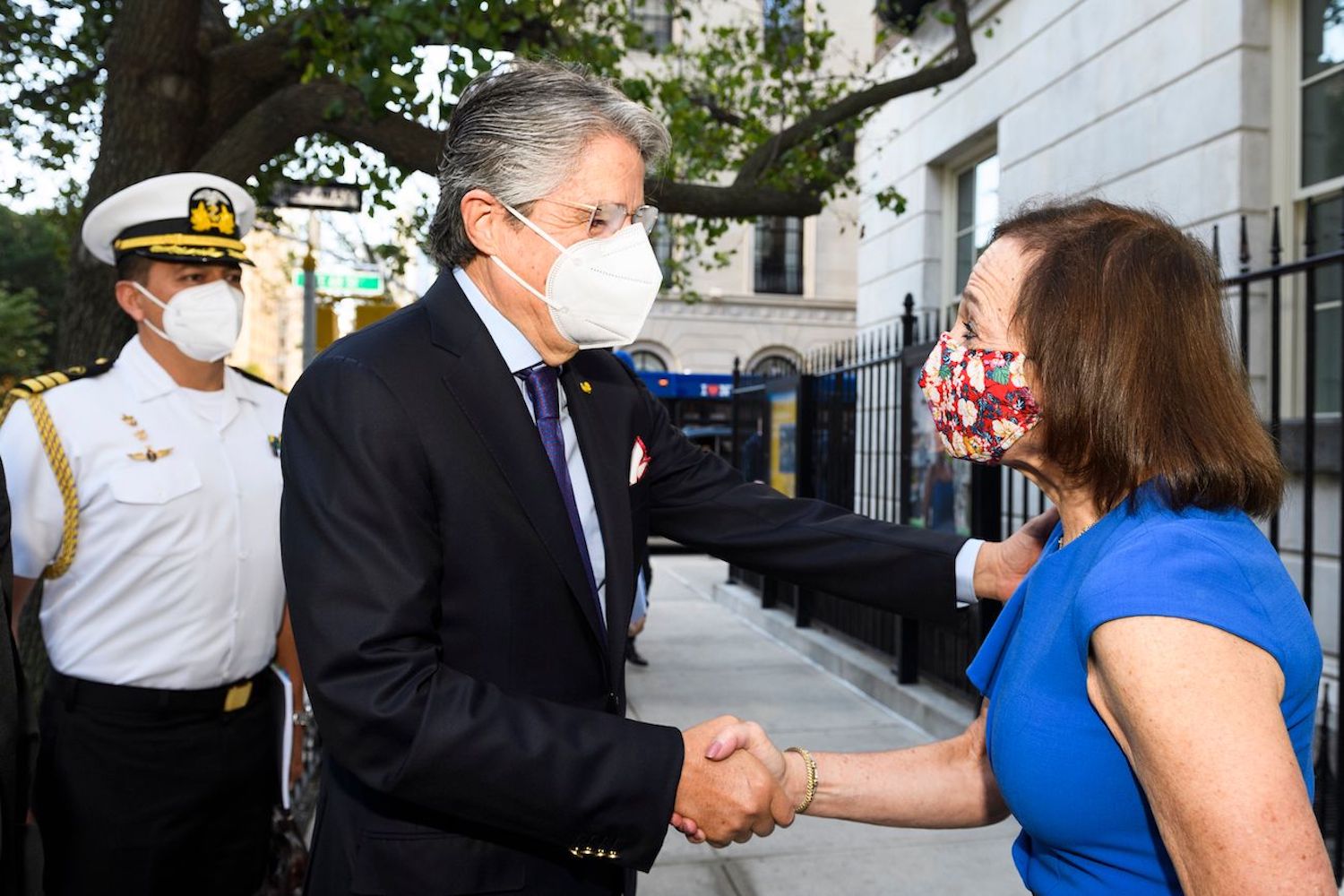 Ecuadoran President Guillermo Lasso greets AS/COA President and CEO Susan Segal outside 680 Park Avenue on Monday, September 20.
This was Lasso's first UNGA since taking office in May 2021. "Investors were very enthusiastic to meet the President and hear his plans for Ecuador!" Segal said after the private meeting.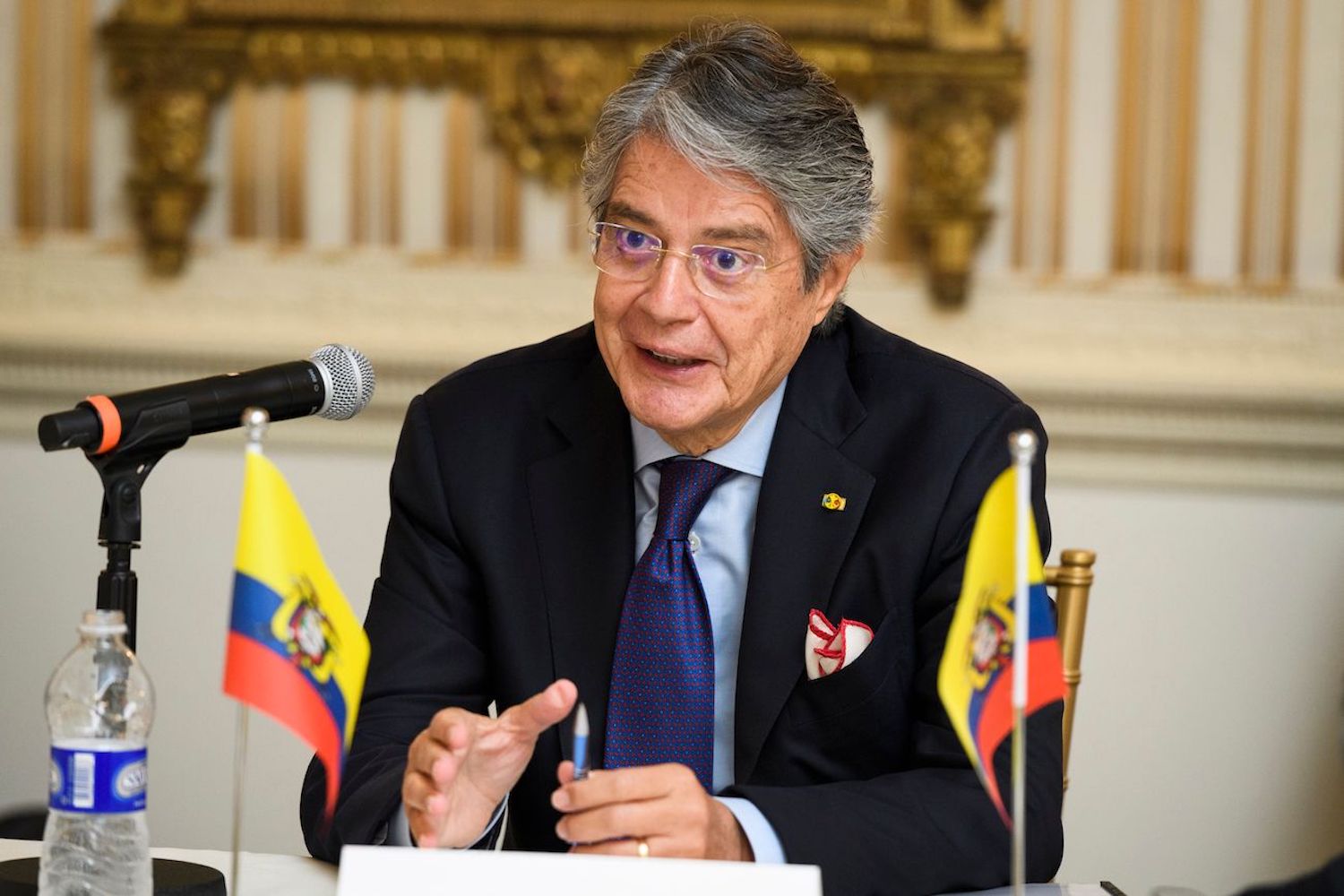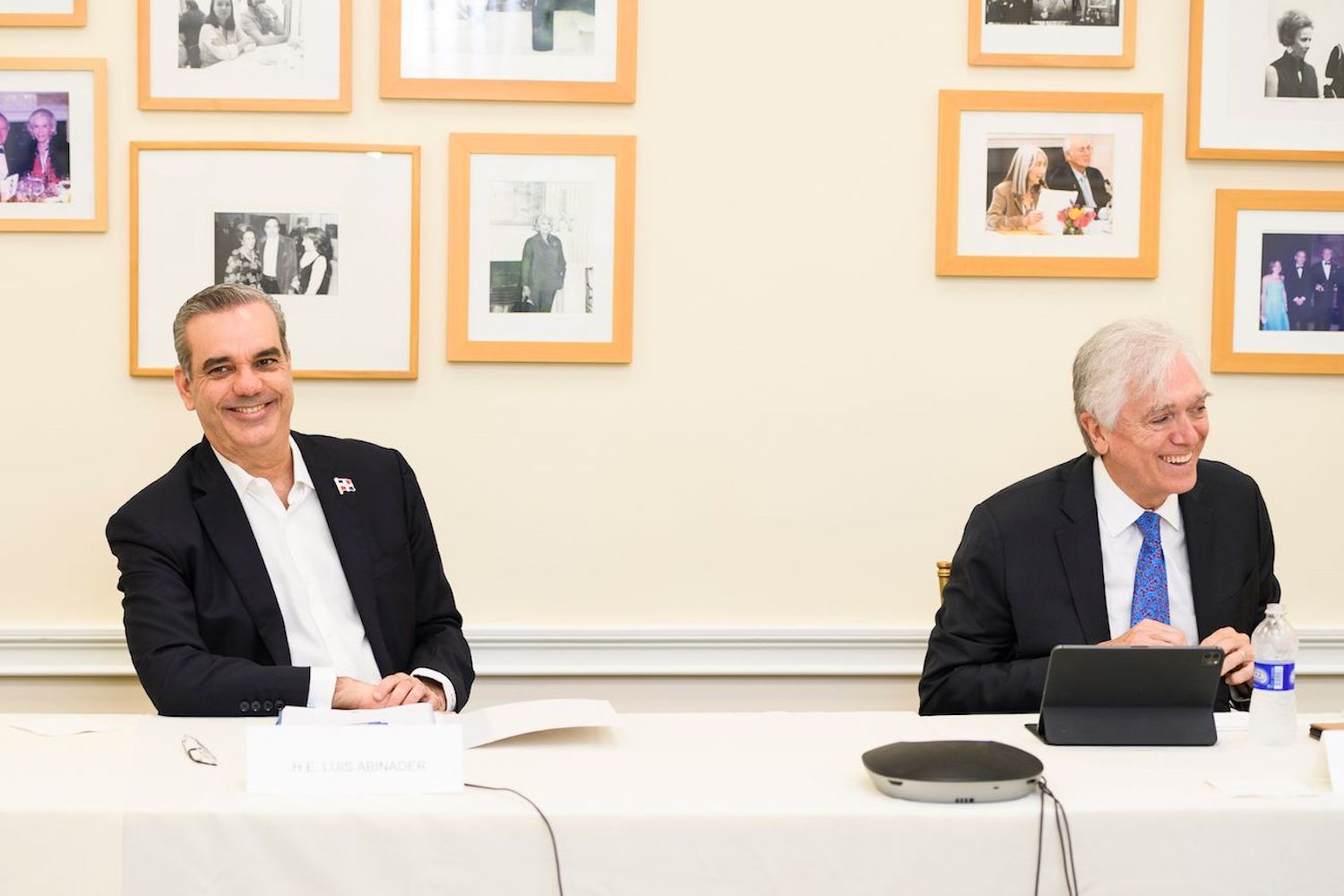 Also on Monday, Dominican President Luis Abinader came for a private event, this one hosted by AS/COA Board Chairman Andrés Gluski of The AES Corporation.
This was also Abinader's first UNGA in New York since taking office in August 2020. The president talked about his top reform projects, as well as plans for fighting the pandemic and for economic recovery.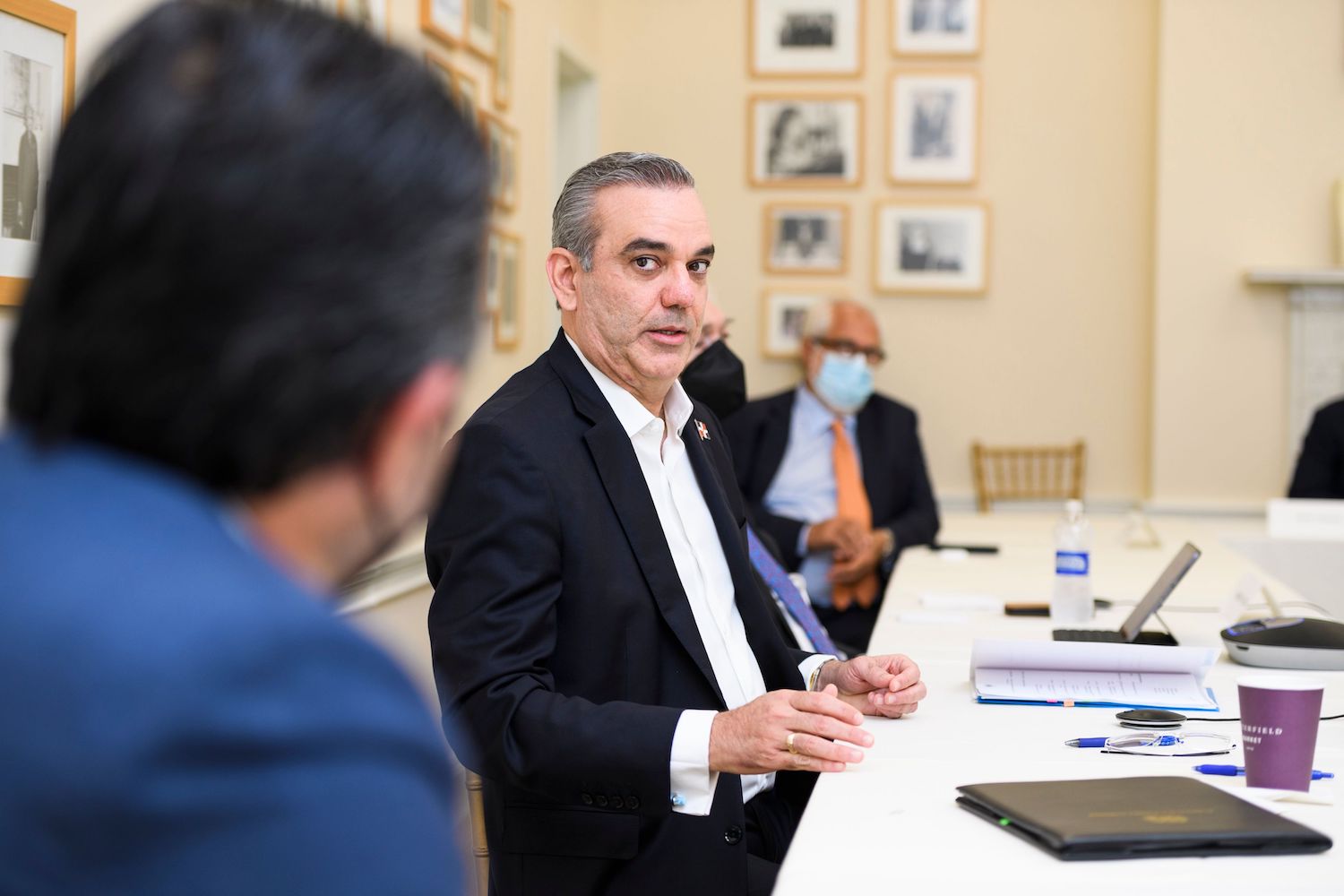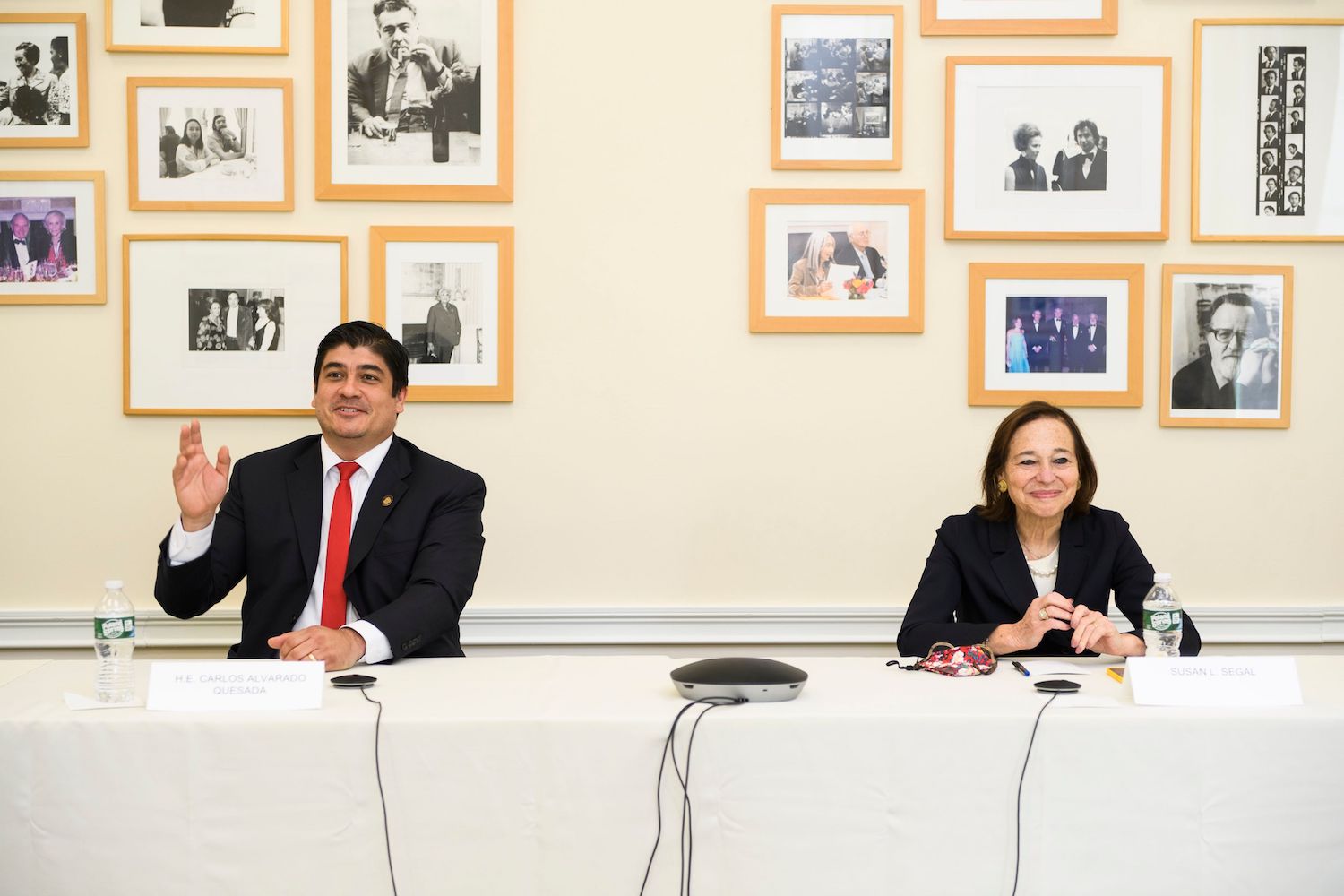 On Tuesday, Costa Rican President Carlos Alvarado returned to AS/COA for a private event. We've been pleased to host the Tico president each year of his presidency, including during his first official trip abroad in 2018.
"So impressive to hear President @CarlosAlvQ speak about Costa Rica's commitment to sustainability and environmental protection," tweeted Segal of their meeting.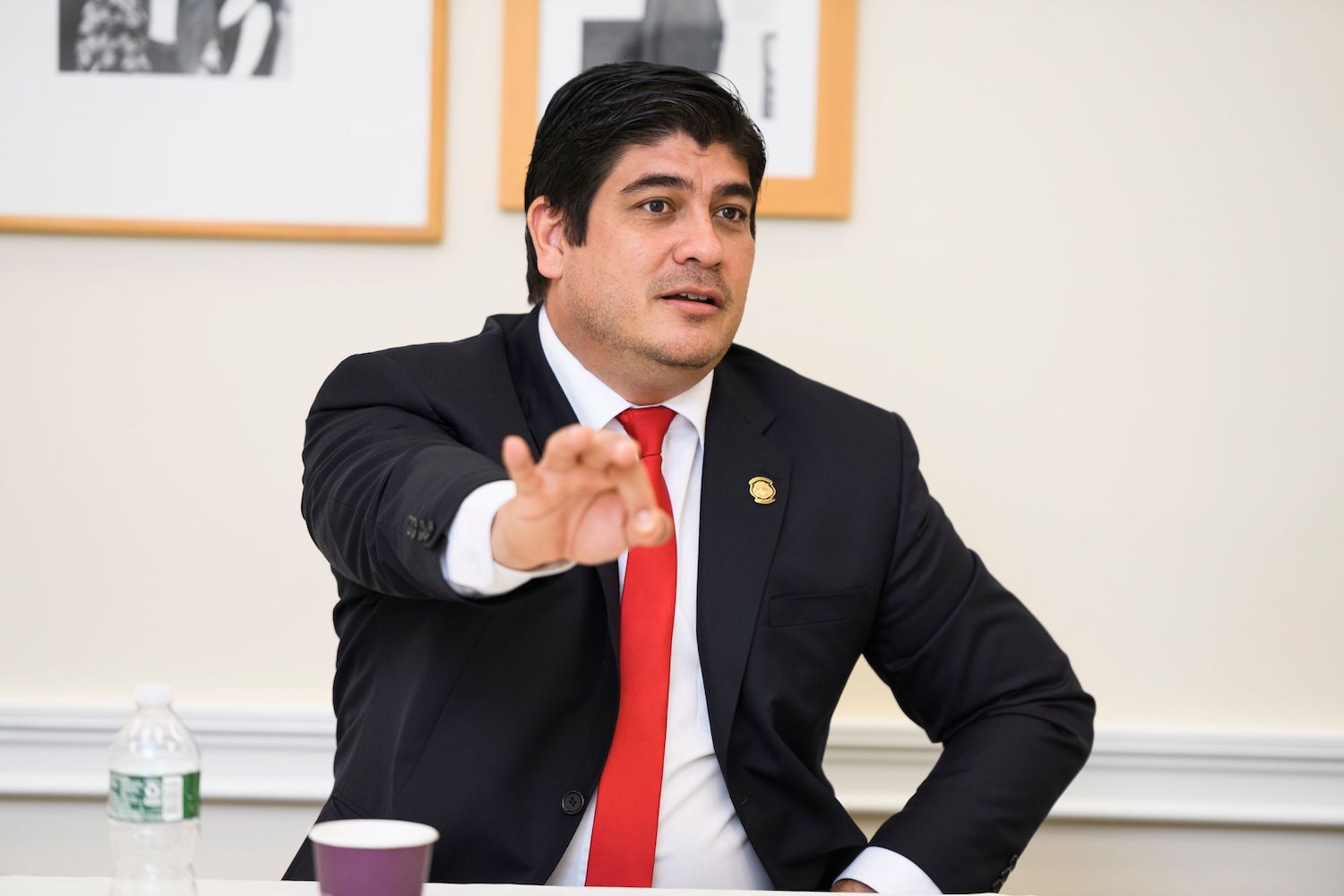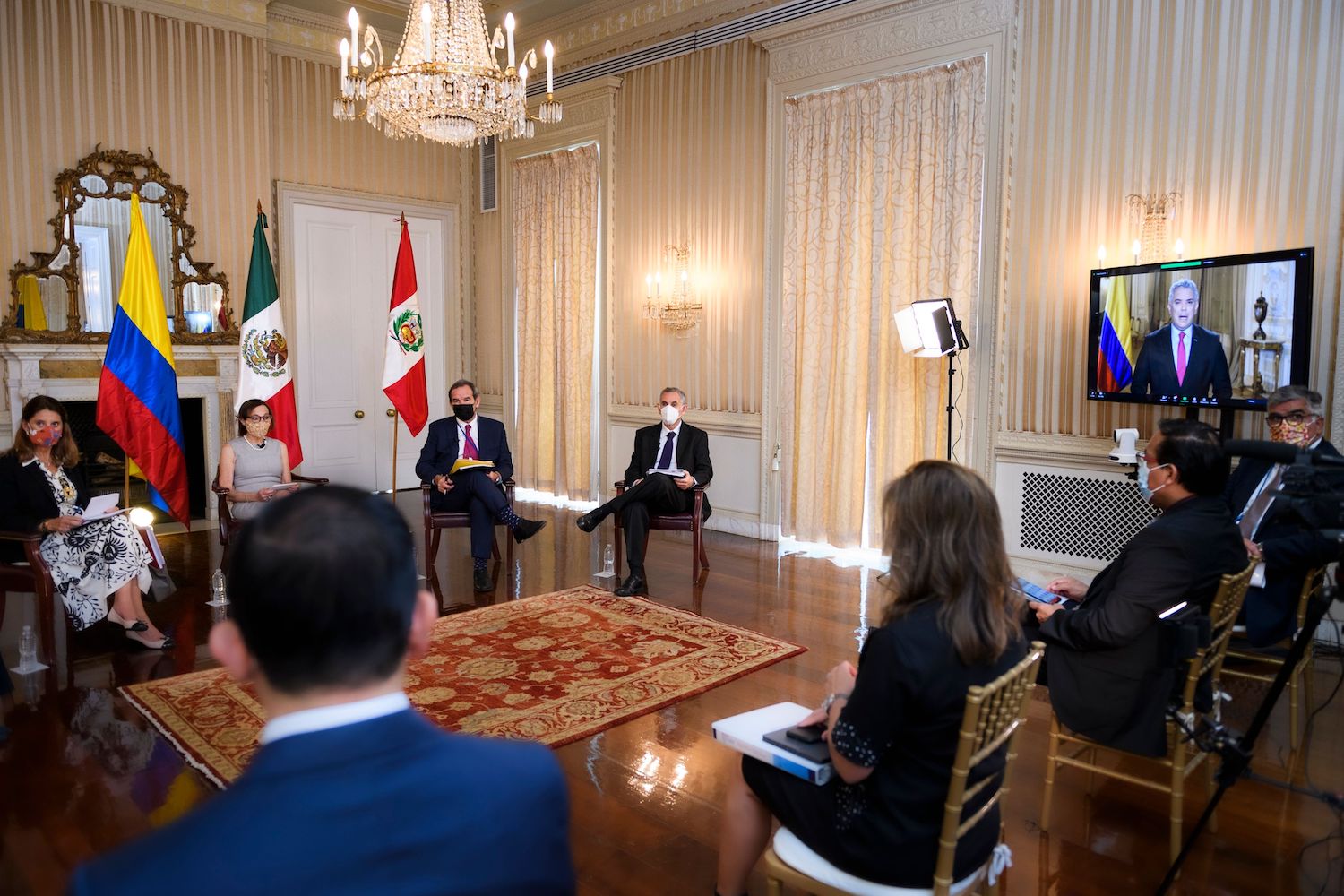 On Wednesday, we hosted our annual event featuring leaders from the Pacific Alliance. This year's event opened with recorded remarks from Colombian President Iván Duque, who is also the current president pro tempore of the bloc.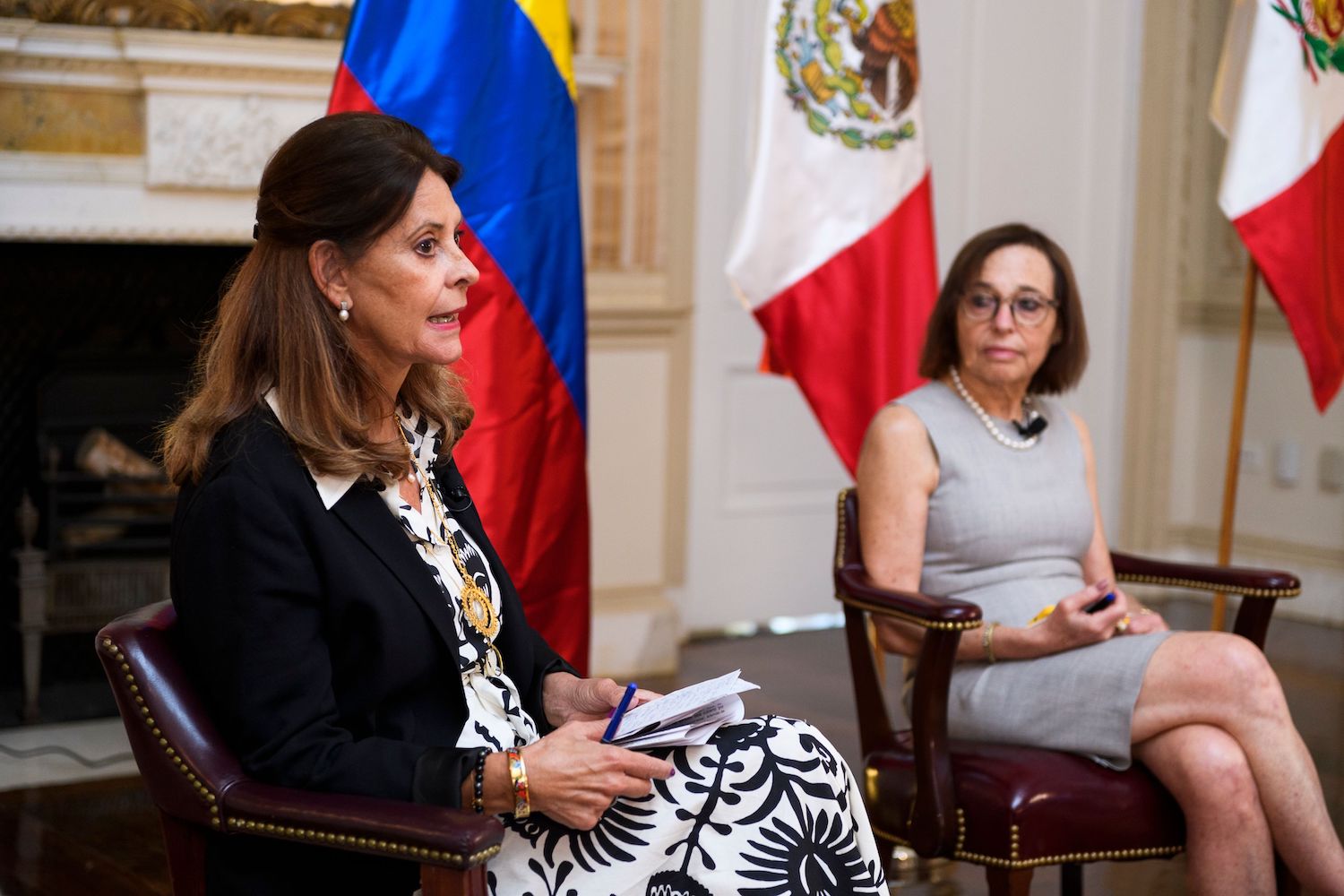 Colombian Vice President and Foreign Relations Minister Marta Lucía Ramírez talked about how sustainability makes commerce more competitive during the event, which Segal moderated.
Peruvian Economy and Finance Minister Pedro Francke offered an opportunity to hear from a member of the newly installed Castillo administration. Later in the week, Francke also spoke at an off-the-record meeting with members.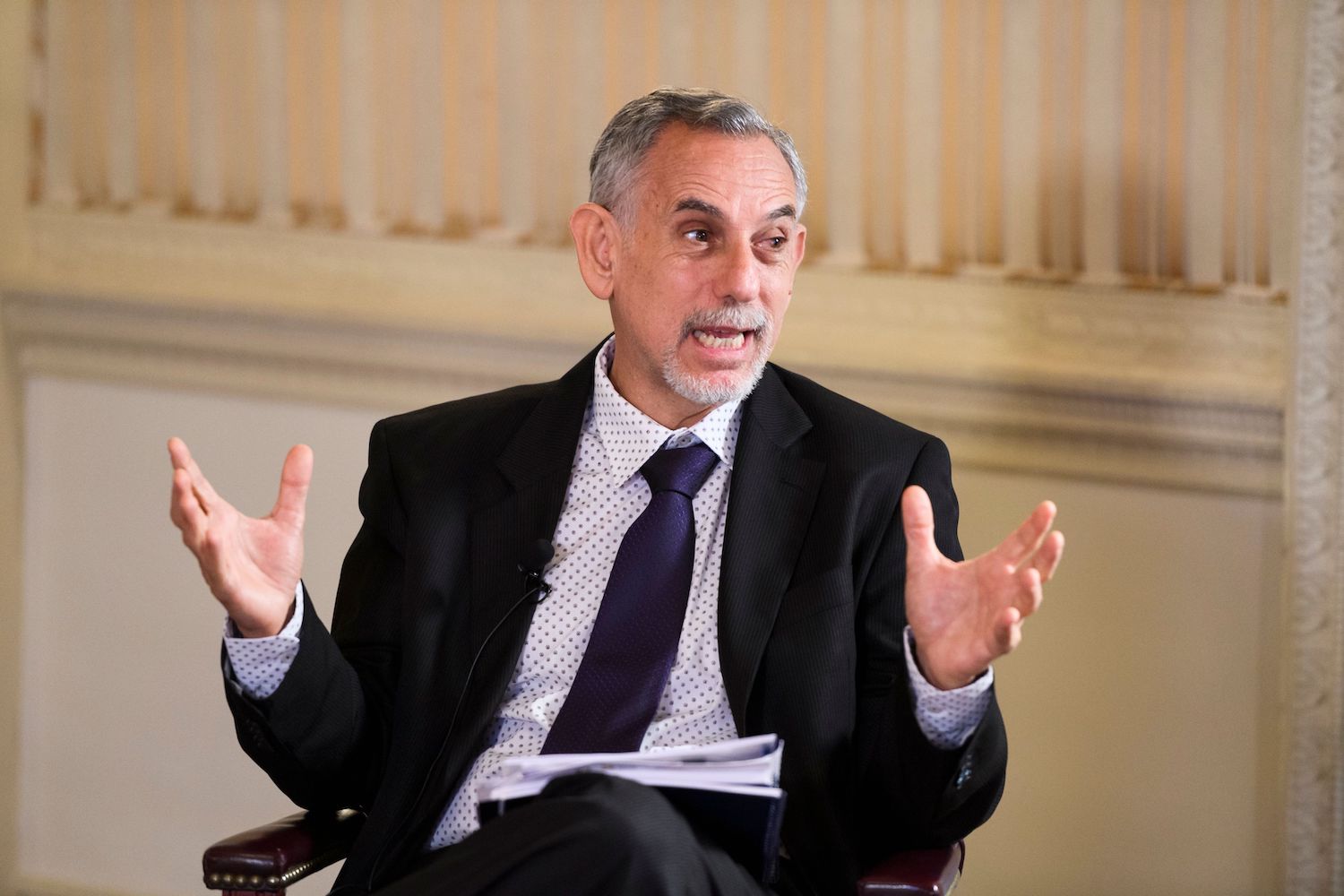 The event took place at 680 Park Avenue, with five speakers participating in person, three virtually, and live broadcasts in Spanish and English translation. You can read a summary and watch video of the event discussion in the original Spanish or with English translation.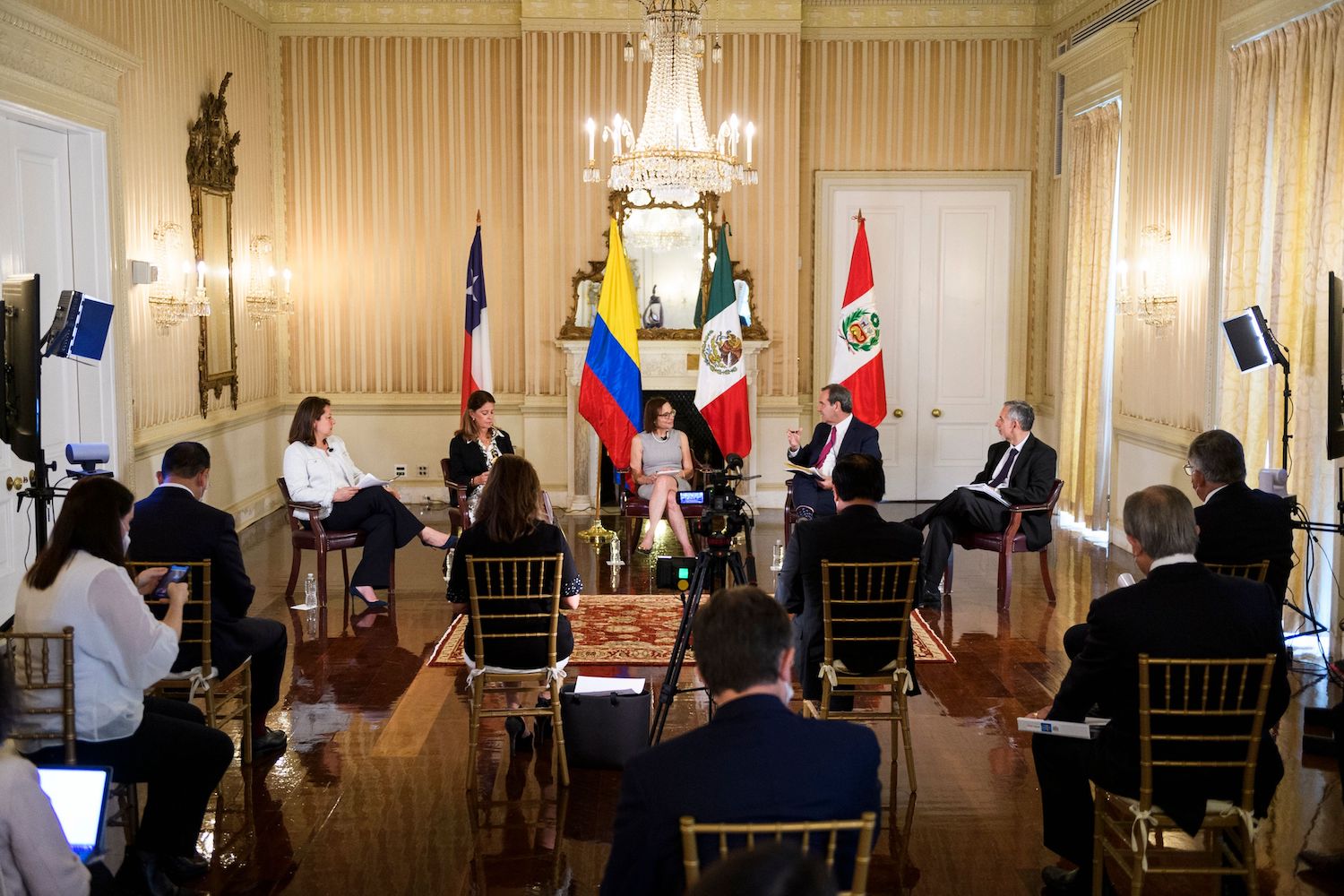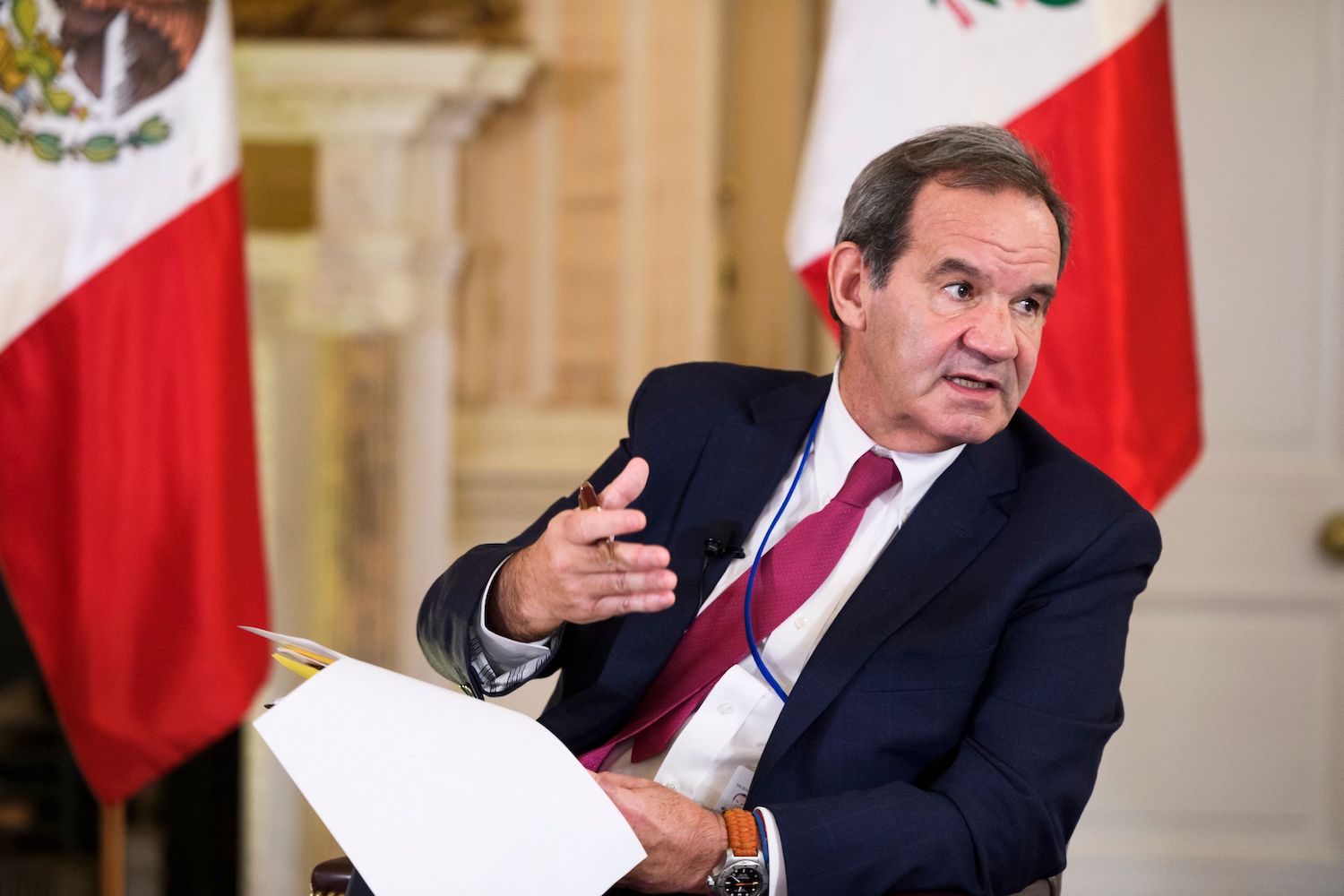 Chilean Foreign Affairs Minister Andrés Allamand (above) represented the Piñera administration, while Mexican Undersecretary for Foreign Trade Luz María de la Mora (on screen at right in photo below) did the same for the López Obrador one.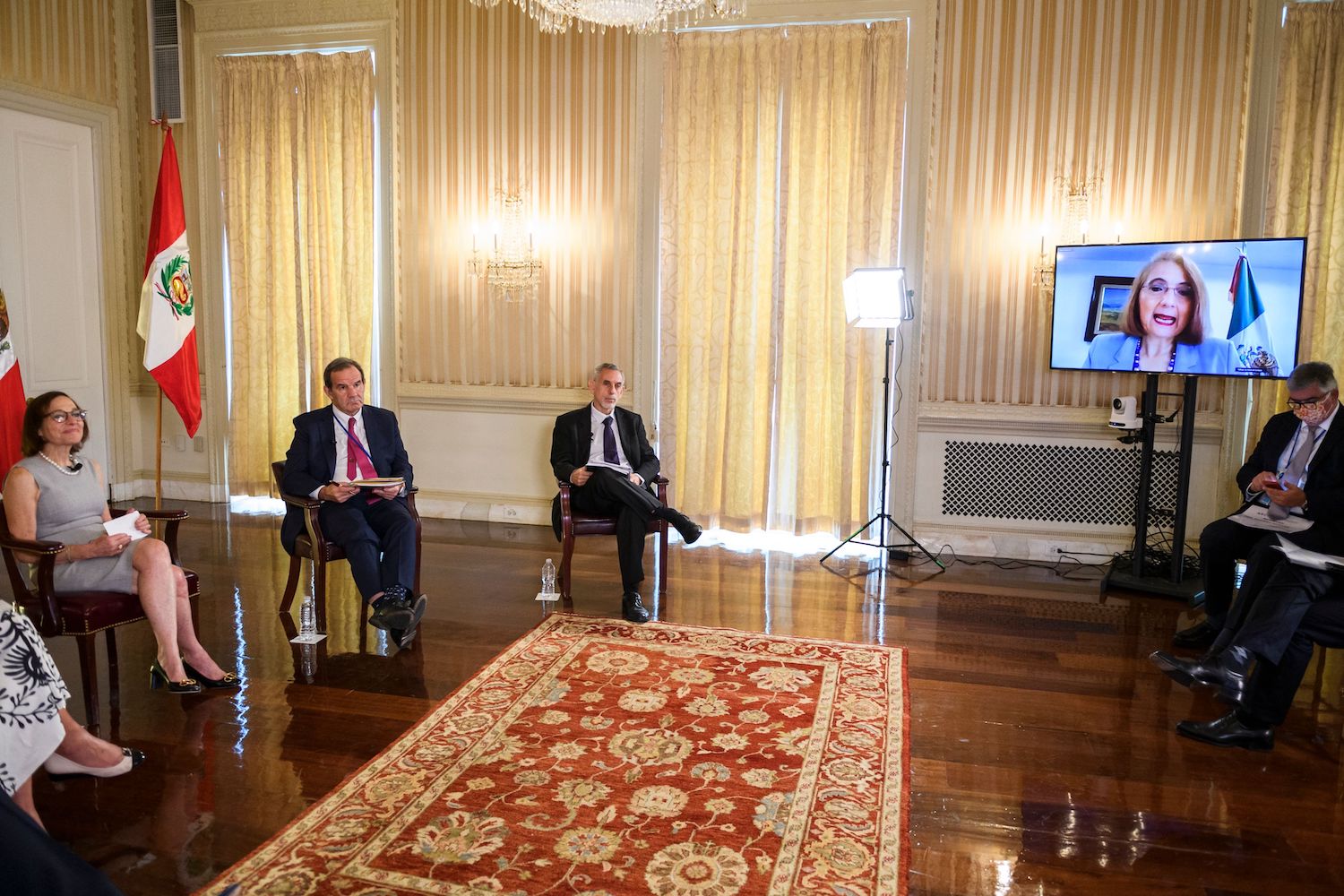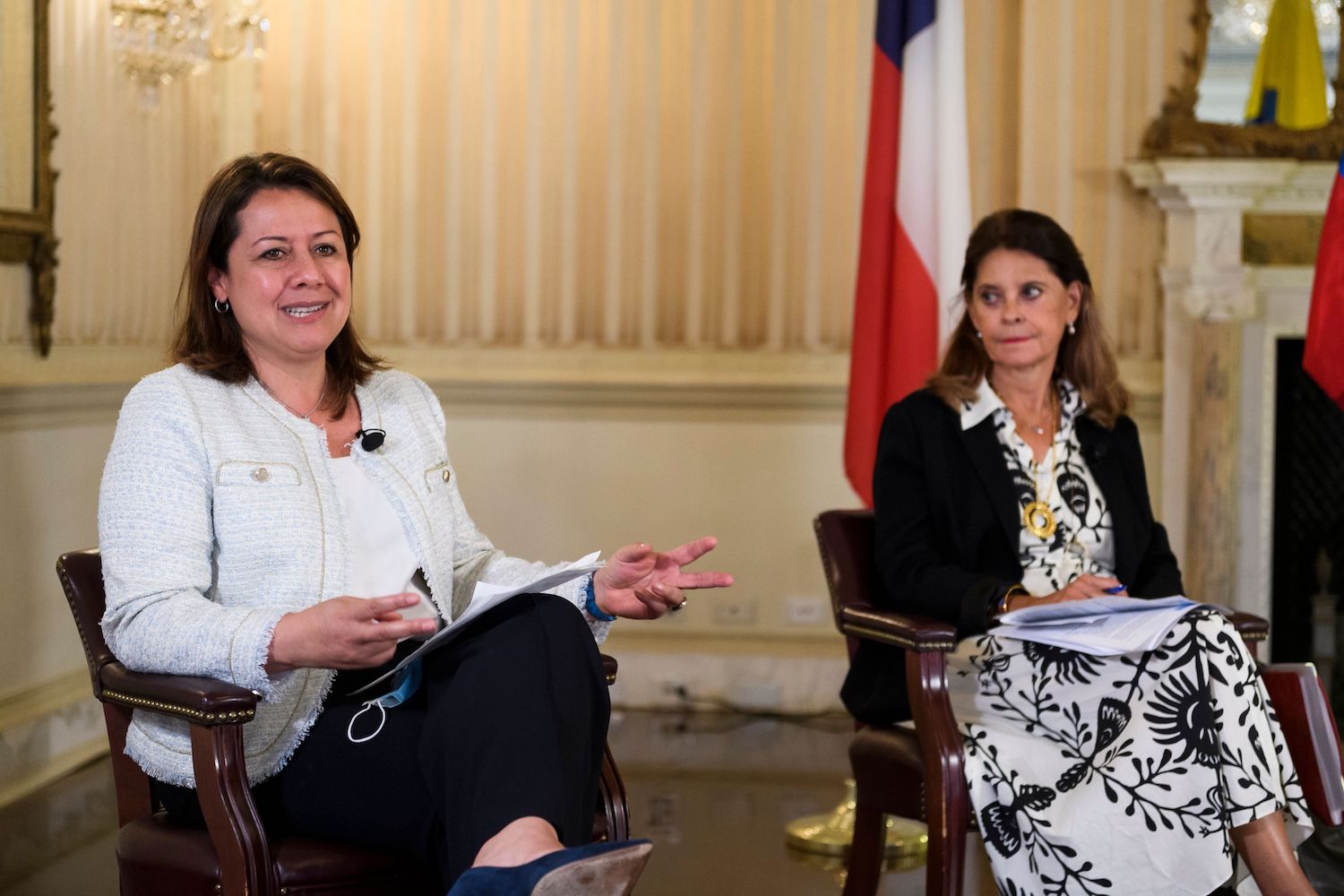 The event was the fourth installation of the AS/COA series, which debuted in 2017. "This space, through the participation of the private sector…has been fundamental for advancement," said the Colombian commerce, industry, and tourism minister, María Ximena Lombana.
We wrapped up the week with a visit from Spanish Foreign Affairs Minister José Manuel Albares, who was representing the government of Pedro Sánchez.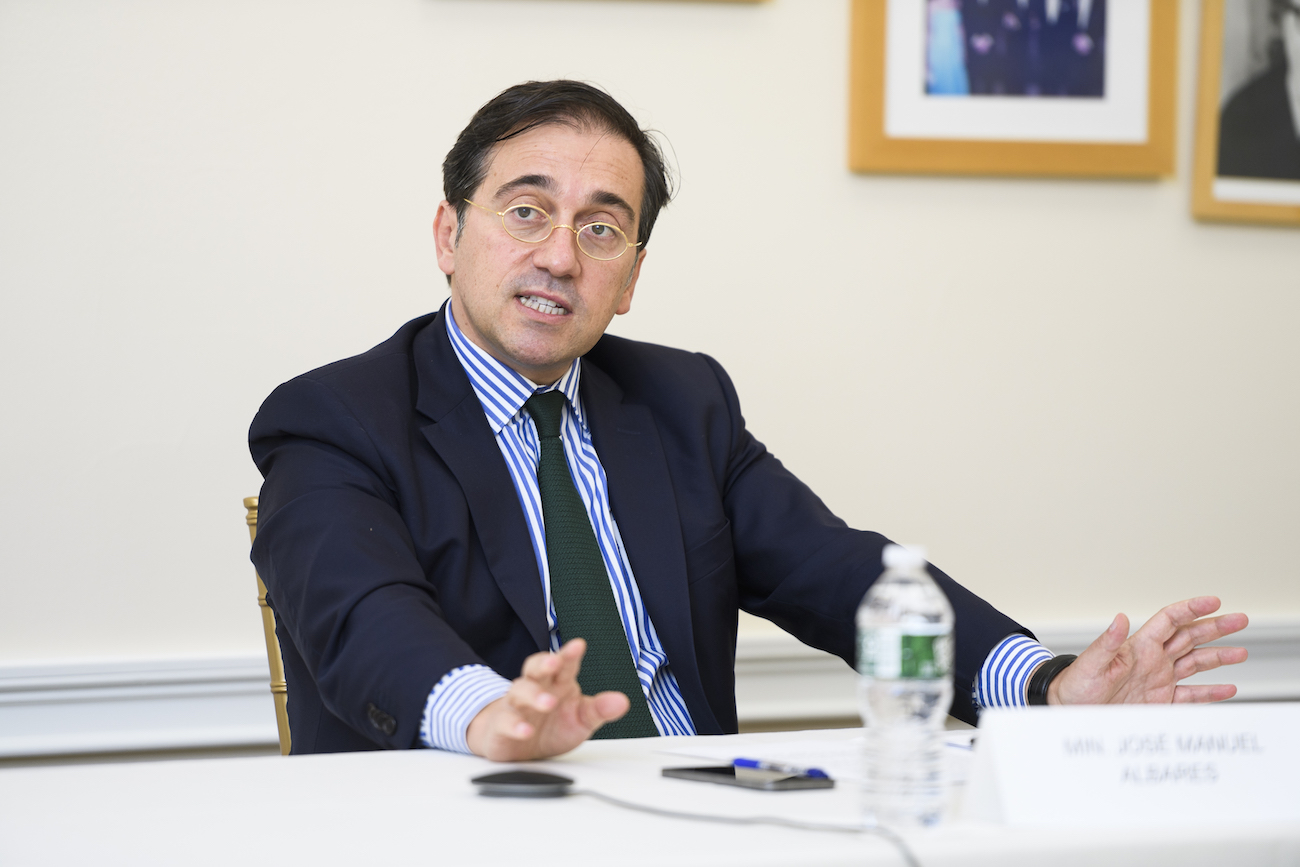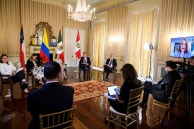 AS/COA Hosted Pacific Alliance Leaders during the 76th UN General Assembly
Representatives from Chile, Colombia, Mexico and Perú discussed the challenges of a post-Covid recovery and the benefits of the commercial bloc.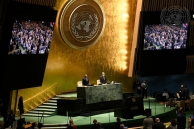 An Eye on Latin America at the 76th UN General Assembly
The UN General Assembly returns to an in-person opening debate in New York. AS/COA Online covers the main developments for the region at this year's session.