Shattered Glass, Rethinking the Museo de Arte Carrillo Gil Collection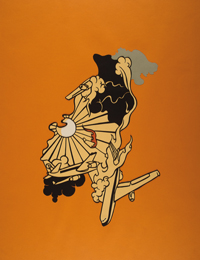 On November 6, 2010, Americas Society proudly opened our Mexican exhibit: Shattered Glass, Rethinking the Museo de Arte Carrillo Gil Collection. The exhibit commemorates the two hundred year anniversary of Mexico's independence and the centenary of its Revolution.
Conceived as a pedagogic enterprise, this exhibition materializes an initiative undertaken by a group of art historians and graduate students from the Universidad Autónoma de México (UNAM), who formed a seminar devoted to discuss the Museo de Arte Carrillo Gil's (MACG) collection. The MACG is known as a repository of one of the most emblematic private collections in Mexico, which was donated to the State by Alvar and Carmen T. de Carrillo Gil and opened to the public 1974 with an important nucleus of paintings by the three great muralist figures: José Clemente Orozco, Diego Rivera, and David Alfaro Siqueiros as well as works by modern European artists such as Paul Klee and Pablo Picasso.
This exhibit brings together two of my greatest passions: education and Latin American culture. A group of students and scholars from the program participated in a special seminar to develop a fresh perspective and interpretation of the MACG collection. Additionally, the team studied recent Mexican, Latino and Latin American art alongside Mexican high modernist masterpieces in the MACG collection. This unique collaboration treats New Yorkers to an exclusive look into Post-Revolution artworks that touches upon identity, life, death and the history of Mexico.
Mexico is not just our southern neighbor. We share a border, a people, a common history of struggles, revolution and victories, and I am proud to co-present an exhibit that highlights these unifying qualities.