LatAm in Focus: What AI's "Tectonic Change" Means for Latin America
Ángel Melguizo, economist and UNESCO AI ethics advisor, explains how the region can benefit from the artificial intelligence revolution.
Latin America continues to face a digital divide. Some 40 percent of Latin American homes don't have fixed broadband internet, and the IDB estimates the region needs $50 billion to close this digital gap. The divide may also contribute to doubts about new technology: more than half of Latin Americans believe that AI will be harmful rather than a help. 
Image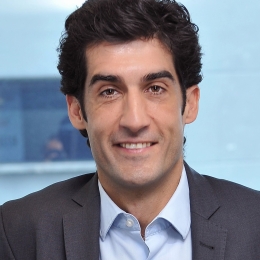 Ángel Melguizo
So how can the region benefit from the AI revolution without leaving people behind? For Ángel Melguizo, a Latin America advisor to UNESCO on AI, roughly a third of Latin Americans "don't have the connectivity or the skills to take advantage of AI, and they should be also the focus." Melguizo, who is also a partner at green technology and economic consulting firm Argia, spoke with AS/COA Online's Luisa Leme about the "tectonic change" that comes with AI, the challenges at hand, and how it could even help pave the way to more inclusive policies.
Already, 45 percent of businesses in Latin America were using the technology as of 2022. In the case of one tool everybody's been talking about—ChatGPT—some 300 million users are based in the region. Melguizo argues that addressing the gap and building on the opportunities should coincide. "It's not 'first connect Latin America and then invest in AI.' We have to do it now—both of them," he says.
"AI is a digital revolution that Latin America cannot miss."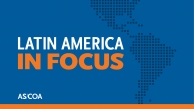 Latin America in Focus Podcast
Subscribe to Latin America in Focus, AS/COA's podcast focusing on the latest trends in politics, economics, and culture throughout the Americas.