How Latin American Journalists Are Overcoming Hurdles in 2023
Despite threats and censorship, journalists across Latin America keep reporting. In light of Press Freedom Day, we cover regional examples and innovations.
It just keeps getting harder for reporters to get their work done in the Americas. Latin American journalists face intimidation, hacks and spying, internet blockages, imprisonment, and exile. Confronted with threats from populist and authoritarian leaders, local officials, and criminal groups alike, they're tasked with battling a barrage of disinformation and personal attacks. 
Too often, reporting on issues such as corruption and crime ends up costing them their lives. Thirty journalists were killed last year in the region, making Latin America the deadliest place in the world for media workers. Moreover, impunity runs rampant. Mexico, which experienced its deadliest year on record for media workers in 2022, alone accounts for 28 unsolved murders of journalists over the past decade—the highest number of any country tracked by the Committee to Protect Journalists (CPJ). The dangers reporters face serve as a warning well beyond the region. But despite these stark figures, journalists in the Americas continue to defy censorship, resource crunches, and tech barriers to get out the news. In light of the UN World Press Freedom Day on May 3—which in 2023 marks its thirtieth year—here's a look at initiatives to leap these obstacles and get news to audiences in the Americas.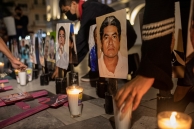 Carin Zissis on CFR's Why It Matters: Global Threats to Press Freedom
"We have to pay attention to what's happening in Mexico because it serves as a warning," said the AS/COA Online editor-in-chief.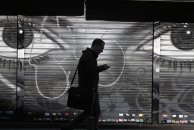 LatAm in Focus: Can a Lawsuit Stem Spyware Use in Central America?
After getting hacked by Pegasus in El Salvador, El Faro's Roman Gressier is part of a groundbreaking lawsuit in a U.S. court to rein in the spyware.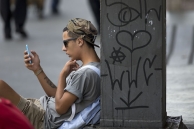 LatAm in Focus: Fact-Checking Brazil's Misinformation Crisis
Aos Fatos' Tai Nalon explains how the country's 2018 elections proved a new, complex relationship between voters, news, and government.