Honoring Latin America's Covid Vaccine Triumphs in 2021  
What country is a booster champ? Who kept a vaccine promise? Where was there a rebel with a cause? We look at how countries rose to the vaccination occasion.
A year ago on Christmas Eve, Mexico became the first country in Latin America to roll out Covid immunizations when a nurse received a Pfizer shot. Since that inaugural jab, 838 million vaccine doses of at least 10 different vaccines have been given out in Latin America. It's a welcome figure for the region particularly hit hard and struggling to recover from the pandemic.
Still, 2021 involved its fair share of vaccination hurdles. From lags in second doses, variants, supply problems, subpar global programs, and geopolitical tensions, each country dealt with its own setbacks. And several countries in the region still remain below the Pan-American Health Organization (PAHO) benchmark of 40 percent vaccination.
Despite that, successes abound. Chile and Uruguay, for example, consistently rank among the top five countries in the world for percentage of citizens vaccinated. Their rates have contributed to South America having vaccinated a greater percentage of its population than any other region globally, and countries in North America, Central America, and the Caribbean have had their own vaccine triumphs.
As 2021 comes to a close, AS/COA Online looks at some of Latin America's superlative accomplishments when it comes to executing the greatest medical logistics operation in modern history.
Timeline: Tracking Latin America's Road to Vaccination
AS/COA Online covers major developments and Covid-19 vaccine rollouts as countries strive to return to normalcy.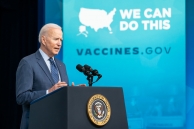 Tracker: U.S. Vaccine Donations to Latin America
The Biden administration has joined China and Russia in the vaccine diplomacy race in Latin America. See where U.S. donations have arrived.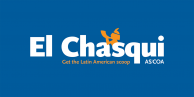 El Chasqui Newsletter: Get the Latin American Scoop
Get our weekly Friday newsletter in your inbox for updates on Latin American politics, economics, and culture.