Explainer: El Salvador's 2021 Legislative Elections
In 2019, Nayib Bukele upended Salvadoran politics, winning the presidency with his populist message. Now, a midterm gives him the chance to consolidate power.
Since becoming president in 2019, Nayib Bukele has transformed the Salvadoran electoral landscape by challenging El Salvador's political institutions and norms. While he won't be on the ballot in the country's upcoming midterm elections, his presence will very much be felt, as parties position themselves in relation to his Twitter-heavy brand of politics.
And even if voters won't be picking a president, there's plenty at stake. On February 28, Salvadorans elect all 84 members of the national Legislative Assembly, local officials in 262 municipalities, and 20 members of the Central American Parliament. The Legislative Assembly comprises 84 members elected from 14 multi-seat departmental constituencies.
There are 5,820,462 registered voters in El Salvador. Some 431,000 of these voters live abroad and will not be able to cast ballots. Voting is not mandatory in El Salvador, where participation in the last legislative elections, held in 2018, was 45.7 percent.
2021 Elections in Latin America: A Preview
Nine Latin American countries hold elections this year, with five—Chile, Ecuador, Honduras, Nicaragua, and Peru—selecting presidents.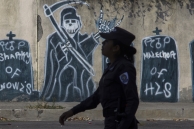 LatAm in Focus: The Strange Case of El Salvador's Plummeting Homicide Rate
Was President Nayib Bukele's tough-on-crime approach the solution? International Crisis Group's Tiziano Breda says there's more to the story.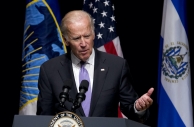 LatAm in Focus: Washington's Shifts on Central America Policy
El Faro's Nelson Rauda covers the Biden administration's approach to El Salvador, Honduras, and Guatemala ahead of 2021 elections in two of those countries.