AS/COA Insider: Eric Farnsworth on Venezuela Negotiations
Maduro's goal is not to accommodate the opposition but to find a path toward sanctions relief, says the AS/COA vice president in this Q&A.
"Prematurely lifting sanctions … would reduce Maduro's incentive to negotiate anything in good faith."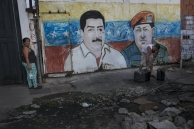 Deconstructing Chavismo: The Myth and the Reality
After 20 years, Hugo Chávez and now Nicolás Maduro's project is exposed as less an ideology than a cold-blooded grab for lasting power and self-enrichment, writes AS/COA's Eric Farnsworth.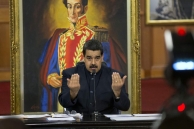 The Temptation of Venezuela Negotiations
Observers must maintain pressure and unity until meaningful steps are taken by the Maduro regime, write Eric Farnsworth and Guillermo Zubillaga for Univision.