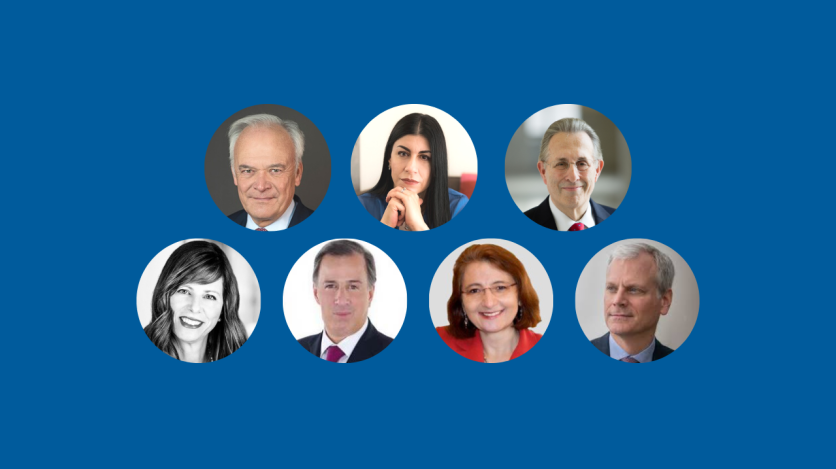 North America After NALS: What Comes Next?
Council of the Americas and the Woodrow Wilson Center's Mexico Institute will review the January 10 North American Leaders Summit with a panel of experts.
Overview
Is North America merely a collection of bilateral relationships or is there a larger, more compelling regional agenda? What was discussed at the North American Leaders' Summit in Mexico and what were the outcomes? Can implementation the summit's commitments be assured?  And what does it all mean for the regional trade and commercial agenda?
We are delighted to invite you to hear from a spectacular line up of speakers from Canada, Mexico, and the United States, with literally decades of senior level government and business experience on North American issues, to bring clarity to these pressing matters. 
Speakers:
Louise Blais, Former United Nations Deputy Permanent Representative, Canada; Senior Advisor, Business Council of Canada
Peter M. Boehm, Senator and Chair, Senate Standing Committee on Foreign Affairs and International Trade, Canada
Eric Farnsworth, Former White House Senior Advisor to the Special Envoy for the Americas
Jose Antonio Meade, Former Secretary of Finance and Public Credit, Secretary of Social Development, Secretary of Foreign Affairs and Secretary of Energy, Mexico
Luz María de la Mora, Former Undersecretary for Foreign Trade, Mexico 
Vanessa Rubio, Former Senator and Undersecretary of Finance and Public Credit, Mexico 
Earl Anthony (Tony) Wayne, former U.S. Assistant Secretary of State for Economic and Business Affairs; Former Ambassador to Mexico
In collaboration with: