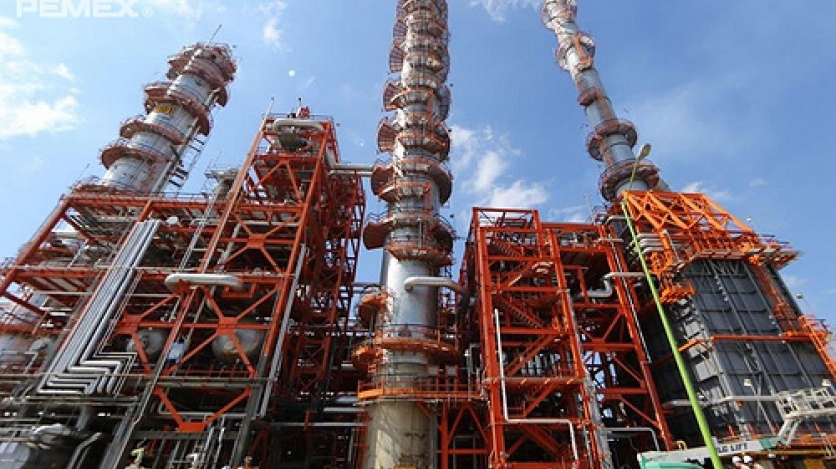 (Image: PEMEX)
Mexico City: Opportunities in Natural Gas and Renewable Energy
High-level speakers from the private and public sectors will discuss both natural gas and renewable energy.
Overview
The Council of the Americas' Energy Action Group is pleased to invite you to a conference on Mexico's changing energy sector, with a focus on natural gas and renewables.
Organized in partnership with the Global Sustainability Institute of the Téc de Monterrey, the program will focus on developments in Mexico and prospects for growth within a climate of political and economic reforms.
Participants will discuss the outlook for natural gas development—including infrastructure and shale gas reserves—as well as renewable energy, including hydro, wind, solar, and biofuels.
For additional information, please contact Christian Gómez, Jr. at cgomez@as-coa.org or by phone 1-202-449-9223.
Agenda
Agenda
Tuesday, March 11: Instituto Global para la Sostenibilidad, Mexico City, Mexico
8:30-9:00am: Registration and Continental Breakfast
9:00-9:10am: Welcome and Introduction
Eric Farnsworth, Vice President, Council of the Americas
Isabel Studer, Founding Director, Instituto Global para la Sostenibilidad
9:10-9:40am: Energy Reform: Perspectives for Natural Gas and Renewable Energies
Efraín Téllez Rangel, Director General, Economic Analysis and Regulation, Energy Regulatory Commission
9:40-11:00am: The Promise of Natural Gas Development in Mexico
What is the investment climate like for private sector companies in the gas sector, including the outlook for the secondary legislation? What are areas of growth? How can Mexico increase pipeline capacity to meet domestic demand? What is infrastructure capacity in the sector? What are the prospects for developing shale gas reserves? How is the gas sector being financed? What are contract models that work and that can be enforced?
Juan Ignacio Rubiolo, Commercial Vice President, AES Mexico, Central America and the Caribbean 
Jesús López de Andrés, Director of Network, Gas Natural Fenosa
Fabiola Ortiz, Director, Corporate Group, Standard & Poor's
Tania Ortiz, VP External Affairs and Business Development, IENova
Moderated by Ramón Espinasa, Lead Oil and Gas Specialist, Inter-American Development Bank 
11:00-11:15am: Coffee Break
11:20-12:45pm: The Renewable Energy Matrix: Production and Sustainability
What are the challenges and opportunities in the renewable energy matrix? How can Mexico meet its power generation demands for the next 25 years in an environmentally sensitive, sustainable manner? What conditions are necessary to make access to electricity easier in terms of regulations, financing, models and infrastructure? How can the development of hydro resources be achieved to ensure stability of supply? What are the main obstacles to integrating the private sector into this approach? What is the outlook for solar, wind, and geothermal?
Gerónimo Gutierrez, Managing Director, North American Development Bank
Héctor Oléa, President and Director General, Gauss Energía
Pablo Mulás del Pozo, Executive Director, World Energy Council
Moderated by Carlos Manuel Rodríguez, Mexico Bureau Chief, Bloomberg News
12:45-1:15pm: Keynote: Perspectives for North American Energy Cooperation
Alejandro Peraza-García, Director General of Electricity and Renewable Energy, Energy Regulatory Commission
1:15-2:00pm: Networking Lunch