9:00 a.m. to 11:00 a.m.

Live broadcast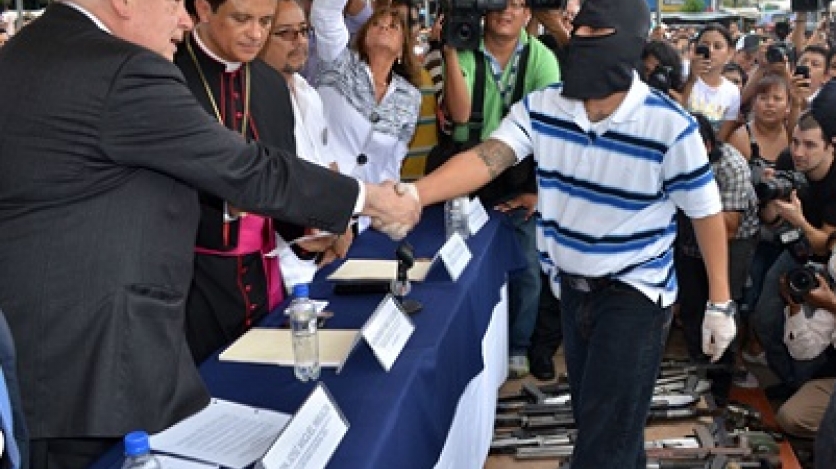 (Image: OAS Public Security Department)
Improving the Rule of Law in Central America
Council of the Americas held a discussion on the progress of anticorruption efforts and rule of law assistance in building a secure and prosperous Central America.
Overview
Please join Council of the Americas for a discussion with public and private sector leaders and experts on the ongoing challenge of anticorruption efforts and the role of rule of law assistance in Central America.
With the surprise recent announcement by President Jimmy Morales concerning the UN-backed International Commission against Impunity in Guatemala (CICIG), as well as the U.S. and Mexico-hosted Miami summit on the Northern Triangle in June, anticorruption and rule of law issues are again at the forefront of the regional political debate.
Our program will discuss these and other topics with a view to promoting a vision of regional transparency and anticorruption consistent with the need for greater foreign and domestic investment to generate growth and meaningful job creation. This program builds upon the previous Council-led event, "Expanding Prosperity and Security in Central America," continuing our leadership commitment to Central American economic development and security.
Confirmed Speakers:
José Adán Aguerri, President, COSEP Nicaragua @jaguerrich
Claudia Escobar, Fellow, National Endowment for Democracy; former Guatemalan Court of Appeals Magistrate @ClaudiaEJueza
José González Campo, President, FEDEPRICAP Guatemala @jrgonzalezcampo
Aida de Maduro, Vice President, FEDEPRICAP; former President and Member of the Board, CONEP Panama @amum10
Antonio Mora, Latin American Affairs Analyst; former Network News Anchor
Donald J. Planty, Senior Advisor, Albright Stonebridge Group; former U.S. Ambassador to Guatemala
Kristin Tennyson, Chair, Western Hemisphere Area Studies, U.S. Foreign Service Institute
Eric Farnsworth, Vice President, Americas Society/Council of the Americas @ericfarns
To register, email us at dcprograms@as-coa.org. RSVP no later than 3:00 p.m. the day before the event.