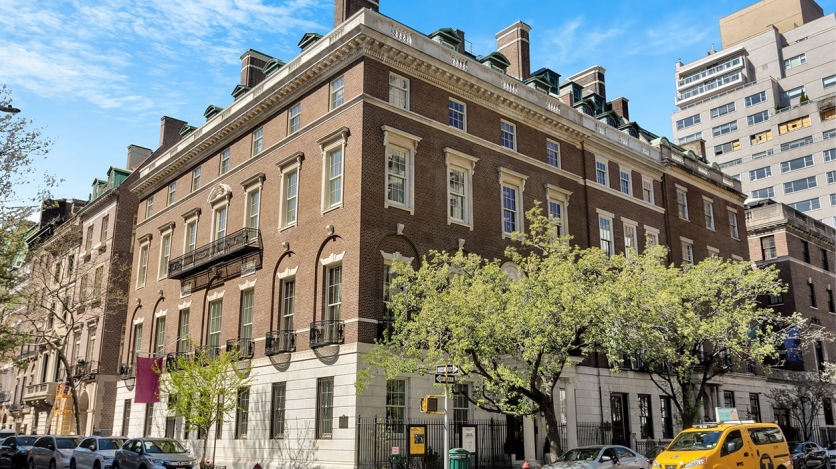 Americas Society. (Image: Tina Gallo)
680 Park Avenue Ribbon Cutting Ceremony 
We celebrate the renovation of our building. 
Overview
Over the past few years, we have worked to restore the building to its original beauty. We replaced the slate roof, restored the entrance portico and all ornamental stonework, repaired the balconies, and replaced all 100 original windows. Our Visual Arts Gallery now has natural light flooding the exhibition space.
We are pleased to share with you the beautiful work of architects, craftsmen, contractors, and consultants who have worked so carefully and diligently to completely restore 680 Park.
Program
Welcome by Susan Segal, President & CEO
Presentation of the 680 Park restoration video
Ribbon-cutting ceremony
Remarks by Samuel G. White, Founding Partner PBDW Architects, great-grandson of 680 Park Avenue architect Stanford White
Remarks by Ivan Brice AIA, Principal, Ivan Brice Architecture, and Lead Architect on the restoration project
Cocktails and reception
Optional guided tours of the house and our current visual arts exhibition Tropical is Political: Caribbean Art Under the Visitor Economy Regime.
Special music performance by Jean-Bernard Cerin, Melissa Joseph, and Stephen Gamboa.