What to Know about Lula's Presidential Transition
From his economic agenda to foreign relations, here are five things to know about Brazilian President-elect Luíz Inácio Lula da Silva's transition.
This piece was originally published December 8, 2022. It has since been updated.
After his election as Brazil's president October 30, Luiz Inácio Lula da Silva has just two months to shape up his new administration before his inauguration on January 1.
Under Brazilian law, Lula is allowed to hire up to 50 staff members to help him manage the transition. The composition of that team, as well as their recent actions and statements, give a hint of what Brazilians can expect from Lula's third time in office.
Moreover, the incoming leader is already making cabinet picks. On December 9, he announced the selection of ex-São Paulo Mayor Fernando Haddad as finance minister, Bahia Governor Rui Costa as chief of staff, former Brazilian Ambassador to the U.S. Mauro Vieira as foreign minister, ex-Federal Deputy for Pernambuco José Múcio as defense minister, and ex-Governor of Maranhão Dino Flávio as justice minister.
With less than a month to go until he assumes the reins of Planalto, more pieces of Lula's administration are becoming clear and cabinet picks will be announced imminently. Where does the transition stand ahead of those announcements? Here are five things to know.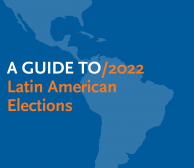 Guide to 2022 Latin American Elections
AS/COA covers this year's votes in the Americas, from presidential elections to referendums.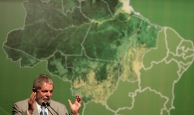 AS/COA Insider: Cecilia Tornaghi on Lula's Global Environmental Policy
"The world of environmentalism is very eager to hear what Lula has to say," says the senior director of policy at AS/COA.