Vía electoral en Venezuela: ¿La forma de resolver la crisis?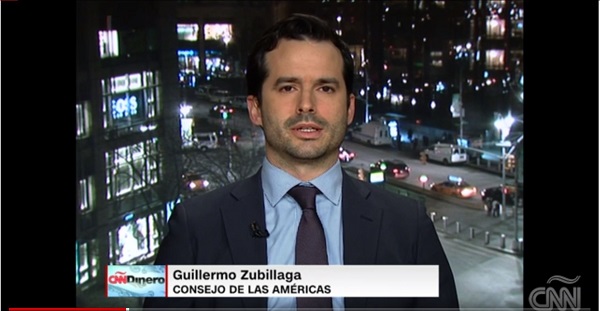 Guillermo Zubillaga, jefe del Grupo de Trabajo de Venezuela para Americas Society/Council of the Americas habla con CNN Dinero sobre Venezuela y los siguientes pasos para recuperar la democracia. "Yo creo que como está la situación ahora no se pueden hacer elecciones. En las últimas elecciones no participaron los partidos políticos más importantes, hay una grave crisis humanitaria", dijo Zubillada. "Entonces no se puede esperar que el de Maduro sea un régimen imparcial en unas elecciones presidenciales". 
Sobre las condiciones necesarias para que la opción electoral sea viable, Zubillaga dijo que "Las fuerzas armadas son la bisagra que puede abrir esta puerta de esta opción electoral". Sobre las fuerzas armadas dijo: "Mi esperanza es que las fuerzas armadas viendo la realidad económica, viendo las sanciones... puedan dar el paso a convocar [a elecciones] o ponerse del lado de la Constitución, como lo pide el Presidente interino Guaidó".
Zubillaga explicó además que deben darse tres condiciones para que las elecciones sean mínimamente justas: la entrada de ayuda humanitaria, eliminación de la censura, y asegurarse que se considere el número total de inmigrantes venezolanos en el extranjero.