Americas Society
Council of the Americas
Uniting opinion leaders to exchange ideas and create solutions to the challenges of the Americas today
South America's Prosur: The Answer to a Question Nobody Asked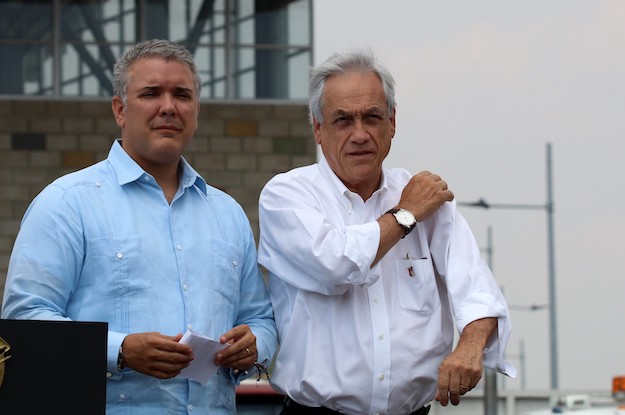 In early March, Colombia's President Iván Duque and Chile's President Sebastián Piñera will hold court in Santiago to launch what they hope will be an important new force in South American politics.  
Duque and Piñera say their proposal, Prosur, will serve as a pragmatic replacement to the nearly extinct UNASUR (which recently lost Colombia and Chile as members), promoting economic integration and political coordination in the region without the latter's bureaucratic and ideological excesses. Every country on the continent will be free to join, with the exception of Venezuela. ...
Read this article on the Americas Quarterly website. | Subscribe to AQ.